Learn about life in southern Spain
Ajoblanco - the "white gazpacho"
Created: Wednesday, 20 July 2022
Written by Katherine O`Neill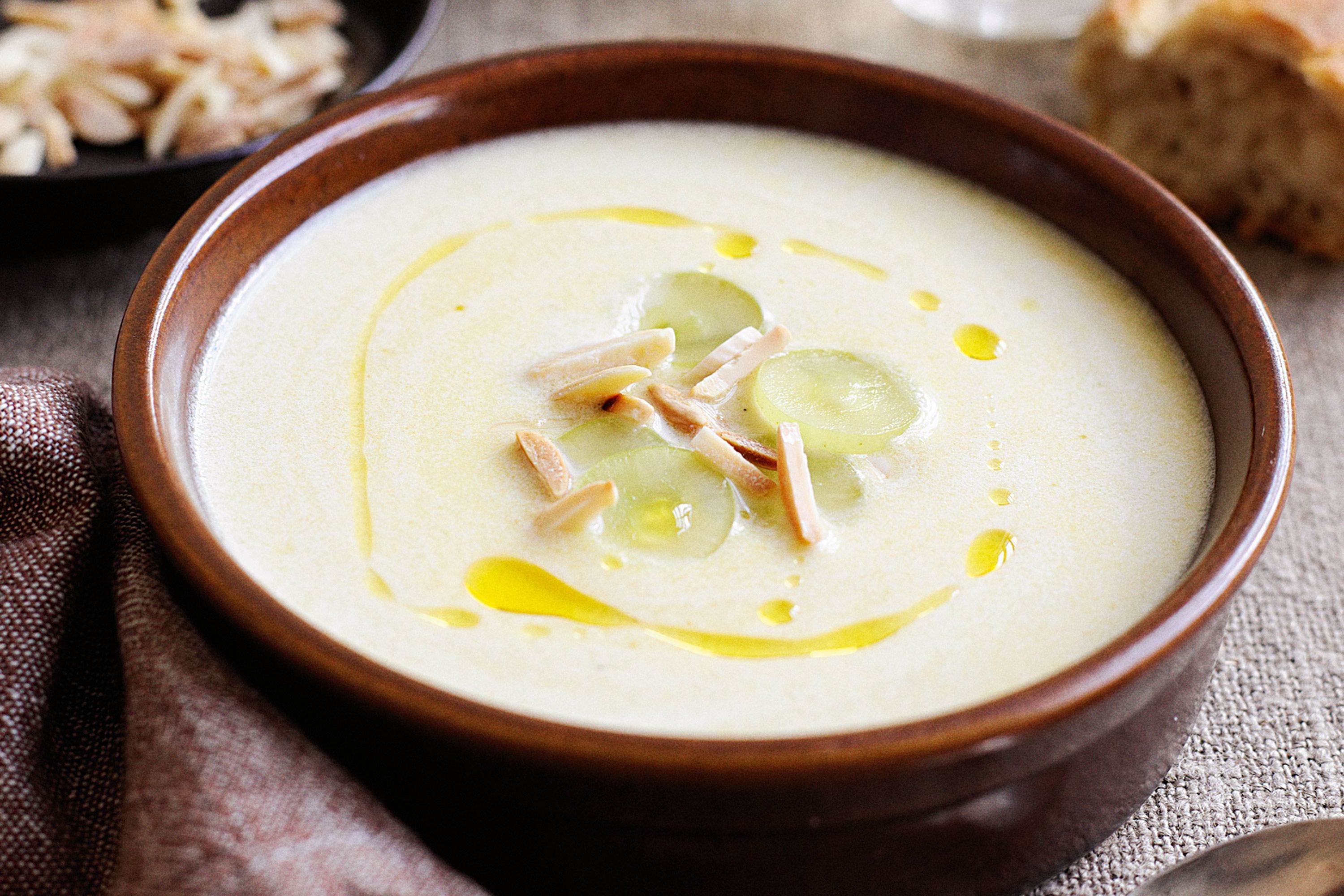 If you've had your fill of 'regular' gazpacho - cold tomato soup - it's time to try this refreshing alternative made from garlic and almonds.
This Andalusian specialty is a summer favourite and can be had alone or a slightly thinned version to go with a baked potato.
Find this simple, no-cook recipe by clicking below - alternatively, we've included a video recipe.
Enjoy!
Ingredients:
⅔ cup Seedless White Grapes (120g)
⅔ cup Almonds , without skin (100g)
1 Garlic Clove
2 tbsp Extra Virgin Olive Oil (30ml)
2 cups Stale Artisan White Bread (75g)
1½ cup Cold Water (375ml)
½ tsp Salt
Extra Grapes for garnish, optional
Instructions:
Process all the ingredients in a food processor (or a blender) until smooth.
Chill in the fridge for 30-60 mins.
Pour into glasses or bowls.
Drizzle with some more olive oil and throw some grapes in (optional).
Source: Happy FoodsTube