Learn about life in southern Spain
Your Overseas Home: Property Exhibition
Created: Tuesday, 06 March 2018
Written by Katherine O`Neill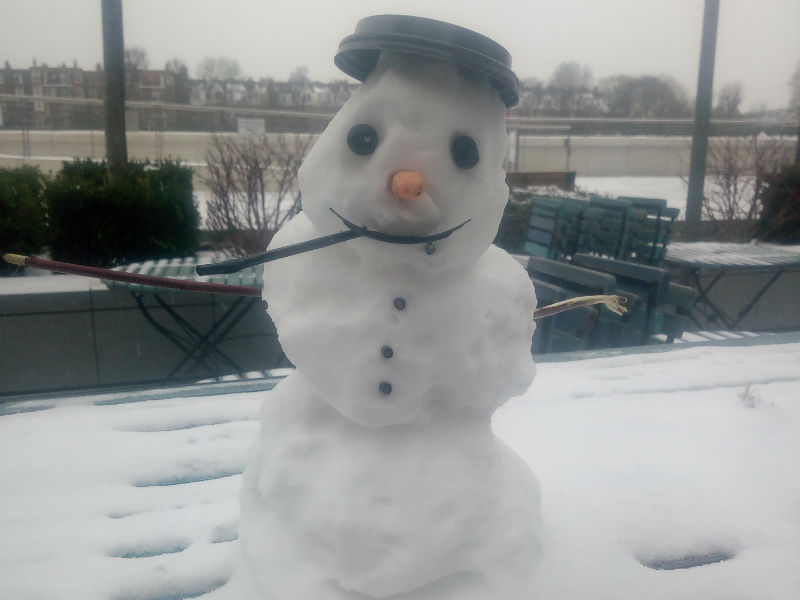 Our intrepid team of property consultants descended on the Hammersmith Novotel to represent Affordable France, The Spanish Estate Agent and Beaux Villages Immobilier at the Your Overseas Home Property Exhibition this weekend.
The team flew in from Malaga, Bordeaux, Amsterdam and Bergerac.
Ironically, our 'local' team from the south west of England couldn't get there!
Pictured, Karen Mathers, our call team manager, caught in a flurry of snow on Hammersmith Bridge.
All best wishes to our clients who battled the elements to attend this great ticket-only event.