Welcome to The Spanish Estate Agent
Oh, I do!!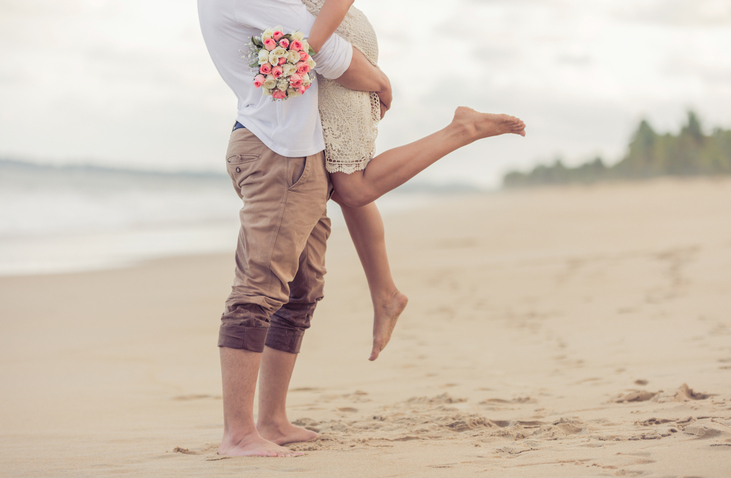 Are you considering getting married in Spain, or more specifically on the Costa del Sol? Then keep reading...
The wedding tourism industry is constantly growing and there are many factors to take into consideration when planning your wedding abroad no matter which country you have set your sights on.
For example, in Spain, for a foreigner it is only possible to legally marry if you're either catholic and planning a traditional catholic wedding in a church, or if you're legally registered as a resident in the country. The way around it is to get legally married in your home country before coming out to Spain. If you wish you can treat this as if being granted the licence to marry aboard and then exchange rings and blessings at the ceremony in Spain.
As your special day deserves to be set somewhere wonderful many couples choose to leave the planning to a professional who knows exactly what they're doing and who is well-connected locally to all the essential shops and services.
There are many different wedding planning companies on the Costa del Sol who are willing to help organize your special day and hold your hand every step of the way. They will guide you through everything that needs to be planned from explaining legal issues to remembering every last detail. Most of them will also have their own suggestions for you re venues, however, booking at least a year in advance is vital as the best and most popular locations get snapped up way ahead of time.

Renting out a villa is usually a preferred option for the couple as it can accommodate a large number of guests. This is also useful as the price is normally split between all the guests to make it more affordable for everyone. Of course, if the budget allows, the happy couple might foot this bill alone.
Although, each couple have their own specific requests, each wedding has core features that appears on every wish list and which perfectly match the way of life and climate of the Costa del Sol. The most popular requests are proximity to the beach, bars, restaurants and golf. It is even known to have the ceremony literally on the beach or the on a golf course, now doesn't that sound exciting!
However, with an average of 300 sunny days a year, its important to pick your season carefully as the climate you desire for your special day will also be craved by others so you may find yourself competing for accommodation with summer holidaymakers. Also, giving thought to the heat is vital as temperatures are most likely to be between 25 and 35 degrees in the summer months, so a better option for comfortable temperatures would be May or September/October when the sun is still shining but the temperature is likely to be a more comfortable 20 degrees.
The ultimate reason to chose the Costa del Sol as a location for your wedding is the fact that your honey moon can start straight away and your guests can still enjoy their holiday in the sunshine!
So really, why haven't you booked yours yet?