Learn about life in southern Spain
Things you need to know before moving to Spain
Created: Monday, 08 May 2017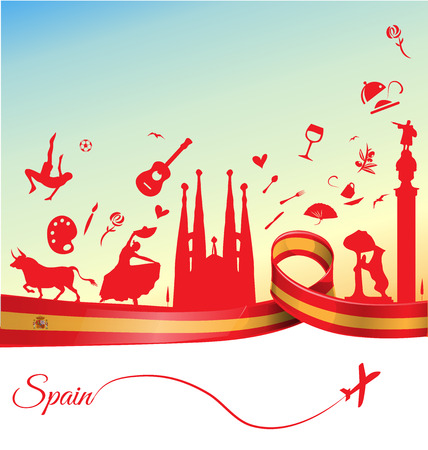 Are you thinking about moving to Spain? This will mean a lot of changes. Here are some things that are useful to know when you are moving to Spain.
First of all, Spain is the most tourist-friendly country in the world and therefore an excellent choice to build your new life. Spain has beautiful landscapes, beaches and a rich cultural history. Just think of the Alhambra Palace in Granada which dates back to the year 889 or the Mezquita Cathedral in Córdoa, which is a wonderful example of Islamic art. Both places are definitely worth a visit. Also, Spain has a rich cuisine. Enjoy a tasty paella at the beachside or go out for tapas and wine in a local bar in the center of town. For more information about cultural sights, typical Spanish food and festivals you can take a look at the Spanish Fiestas website.
Good to know is that the day is divided differently in Spain than some other countries in Europe. The morning goes up to 2 pm and the afternoon until after sunset. Also, it is normal to dine after nine o'clock in the evening. In general, the Spanish have breakfast between 7.30 and 9.30 am. After that they have a mid-morning snack at 11 am, followed by a lunch between 2 and 4 pm. The afternoon snack is between 5.30 and 6 pm and dinner is served between 9 and 11 pm.
Regarding time schedules, you must have heart about the oh-so-famous siesta. This is definitely a part of Spanish life, although it is becoming less common in the big cities. The siesta implies that some shops close their doors between 2 and 5 pm. However, they will remain open until late, especially in summer.
When moving to Spain, knowledge about the Spanish language is important. Even if you only speak a few words of Spanish, it will be appreciated. Here you can find some tips that can help you learn a new language.
Knowledge of the language will help you to get in touch with the locals and will also benefit you when you are trying to find a job.
Of vital importance is to obtain a Spanish NIE number. When you are buying a property in Spain, you need a NIE number. This is an identification number for foreigners. On this website you can find a guide that explains how you can get a Spanish NIE number.
Before departure it is very important to look at the cost of living in Spain compared with where you live now. This way you will not face unpleasant suprises. This website shows you in a clear way what the living costs are compared with where you live now. So you are prepared for everything!
Finally, it may be useful to open a Spanish bank account, especially if you are going to live and work in Spain. Here you can find all information about how to open a bank account in Spain.
If you decide to move to Spain, keep these things in mind. If you have any questions regarding the purchase of a property, contact us so we can help you find your perfect home!