Descubre Costa del Sol con nosotros
¡Accede a todas las áreas antes incluso de viajar!
¿Cuál es tu estilo? Hay todo un mundo de opciones a tu alcance en Costa de Sol, desde vibrantes localidades repletas de lujosas tiendas hasta encantadores pueblos de montaña perdidos en el tiempo.
Si estás familiarizado con la zona, posiblemente tendrás tus destinos favoritos. Si no, echa un vistazo a nuestros lugares favoritos más abajo, y empieza a descubrir esta parte especial de España.
Esta región ha recibido una gran inversión en años recientes por lo que la infraestructura es impresionante. Nuevos centros comerciales, bares, restaurantes aeropuertos, hospitales- todo lo que necesites está a la vuelta de la esquina pero en unos minutos puedes perderte en la naturaleza y disfrutar de paz y tranquilidad.
¿Cómo podemos ayudarte?
¿Demasiadas opciones? Cuéntanos algo más sobre tí, tu familia y tu estilo de vida y te ayudaremos a encontrar el destino perfecto para ti. No te cortes – cuanta más información, mejor y verás que se nos da muy bien escuchar.
Malaga City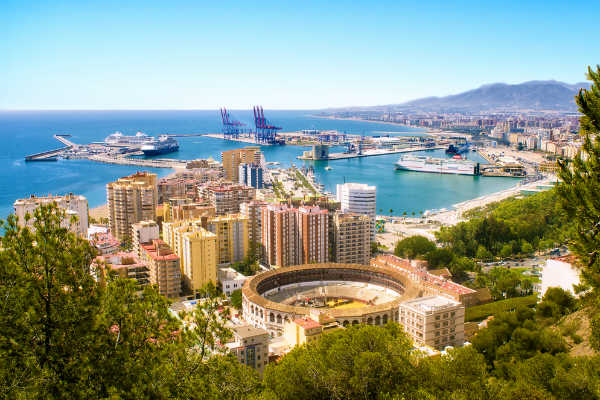 An international hub for travel, culture and city living. Malaga was voted second Top City to Visit in the world (Rough Guide 2015) and offers everything a fan of urban life could want. Its beach-side location and historic centre make for relaxing weekends of exploring and chilling.
Torremolinos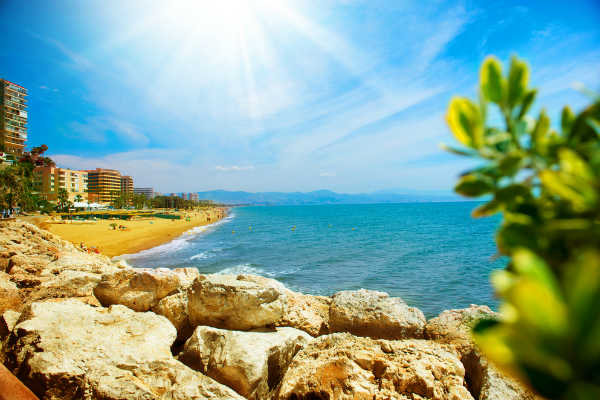 This resort town area is known for its beaches, nightlife, dining and shopping. With a wonderful year-round climate, pockets of traditional Andalusian culture and golf courses, there's something for everyone here.


San Pedro de Alcántara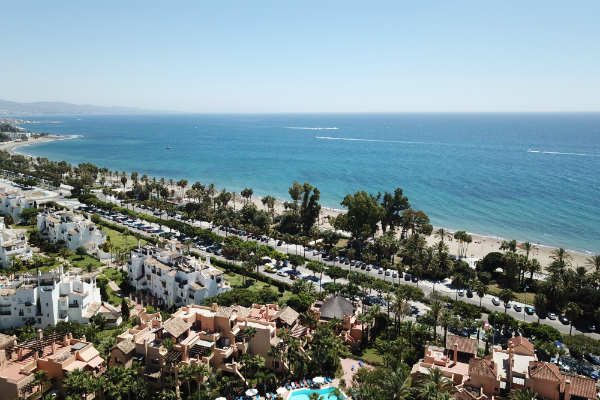 From the busy central plaza to the wide beachside promenade, San Pedro is busy with a great vibe. Some of the most famous beachside bars and restaurants on the Costa del Sol are waiting to take your order!
Estepona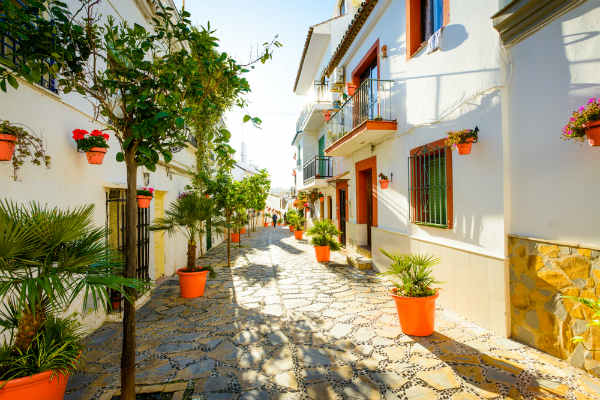 If you're craving the narrow streets, geraniums and orange trees of 'real' Spanish towns, Estepona will tick all your boxes. The old town retains its pueblo charm and has the benefit of a sizable new town with everything you could need.
Fuengirola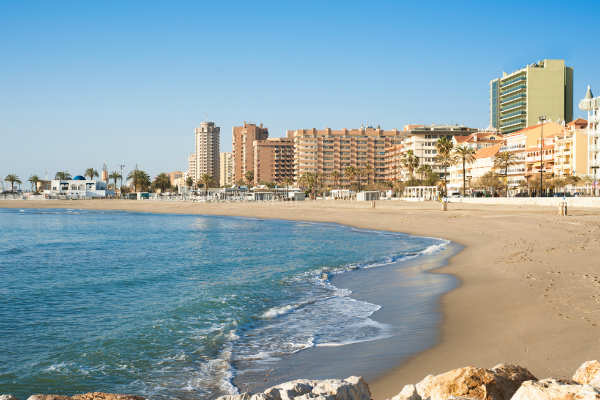 Originally a little fishing village, this area is now a byword for year round sunshine and good living. With its golf courses, 5 miles of sandy beaches, tapas bars and restaurants, you'll find everything you need for the good life on the Costa del Sol.
Casares & La Duquesa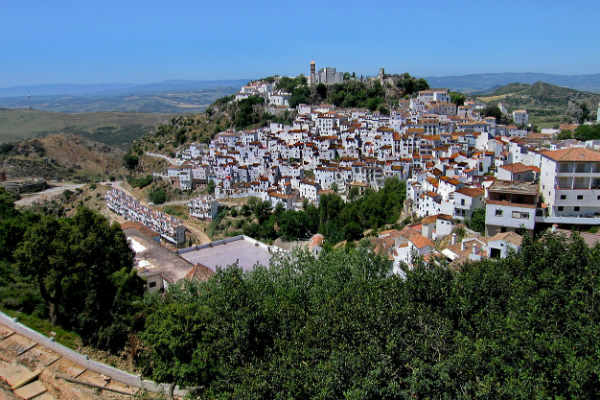 From the vibrant port of La Duquesa inland to Manilva and the white village of Casares you are in an area rich with Roman history. Just minutes from everything that Estepona has to offer, this is one step off the beaten path.
Benalmadena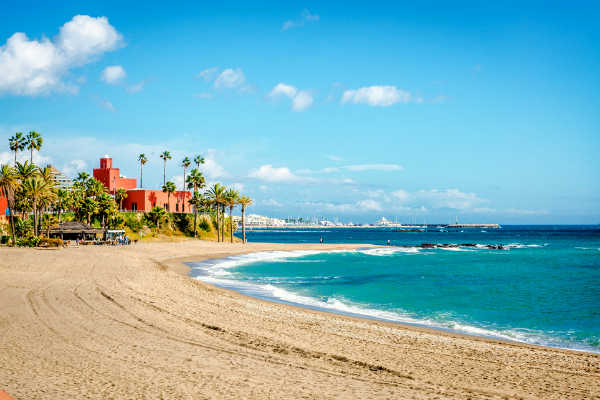 Half an hour from all that Malaga has to offer, Benalmadena has a welcoming atmosphere with a great choice of cuisine from all over the world. The short drive from the airport makes this super convenient for frequent visits.
Mijas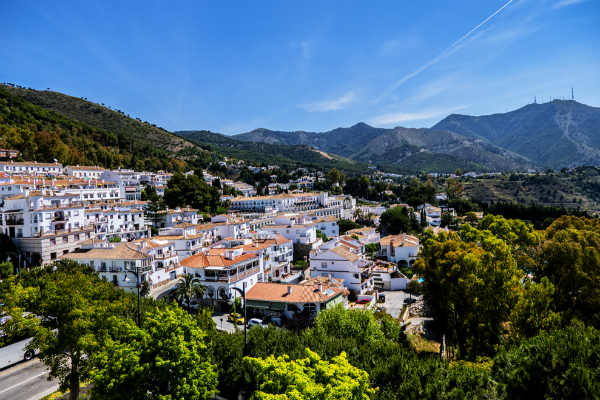 An area which includes the original Andalucian village in the hills and stretching down to the bustling coastal developments. With its extensive watersports activities to its many top quality golf courses, you'll find plenty to do here.


Sotogrande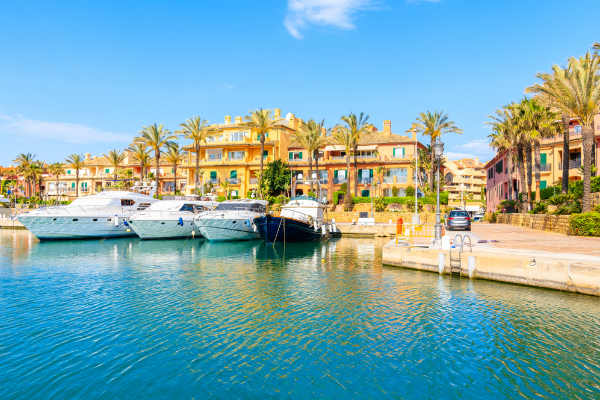 Nature meets modern life in this exclusive resort and town. Polo and yachting are at the core of everyday life and it makes for a lively community. The Sunday markets make for great people-watching on the harborside. Pull up a seat at a café!
Benahavís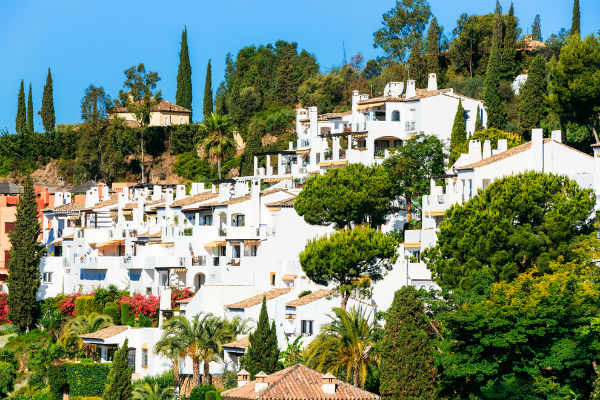 This pretty mountain village is still only 7km from the coast and boasts some fabulous restaurants that draw visitors in from far and wide. It has an irresistible ambience, fantastic views and golf courses in the foothills, a real gem.
Marbella & Marbella west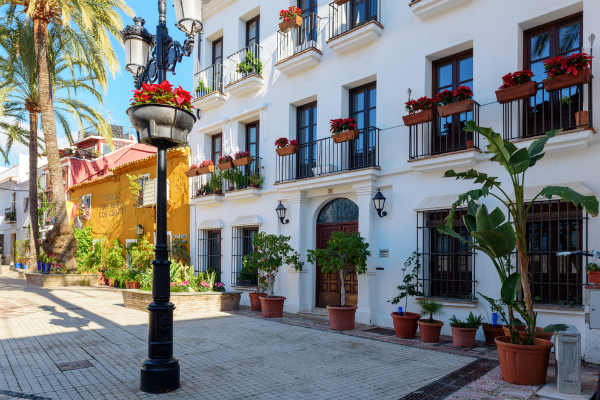 Put Marbella old town on your must-see list. You won't be disappointed. With a history dating back to Roman times, Marbella has been updated as a prime holiday destination. Style is a watchword in this historic seaside town.
Algeciras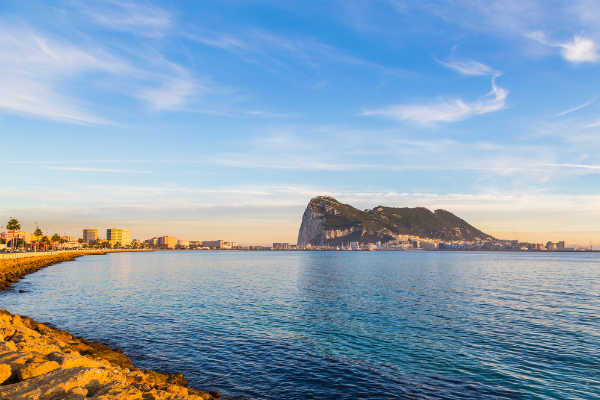 The beautiful Bay of Gibraltar has a wealth of history and runs down to almost touch the continent of Africa. With its sandy beaches and fantastic wildlife areas (this is the place to see migrating birds), this area is influenced by the best of its Arabian neighbour across the sea.