Learn about life in southern Spain
Easter treats all round!
Created: Tuesday, 20 March 2018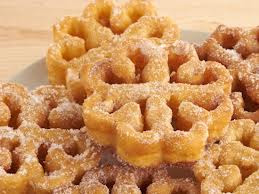 So, if you are heading to Spain over this Easter break, what specialities might you expect to eat?
Lots of deliciousness awaits but you might want to pack some loose clothes - low-calorie this is not!
Torrijas. This scrumptious treat is very traditional for Easter, with recipes dating back to the 1600s. Thick pieces of bread are soaked in a mixture of milk and egg, then fried with olive oil and served with honey and sugar.
Flores de Semana Santa. Also known as flores manchegas, these sweet and fried pastries come in delightful shapes.
Potaje de Vigilia. Traditionally served on Good Friday before Easter Sunday, this 'vigil stew' is made of cod, chickpeas, spinach and garlic.
For more Spanish treast visit The Local
Start your property search around Estepona where you'll find lots of restaurants lining pretty little back streets.