Welcome to The Spanish Estate Agent
Come on in! The water's lovely...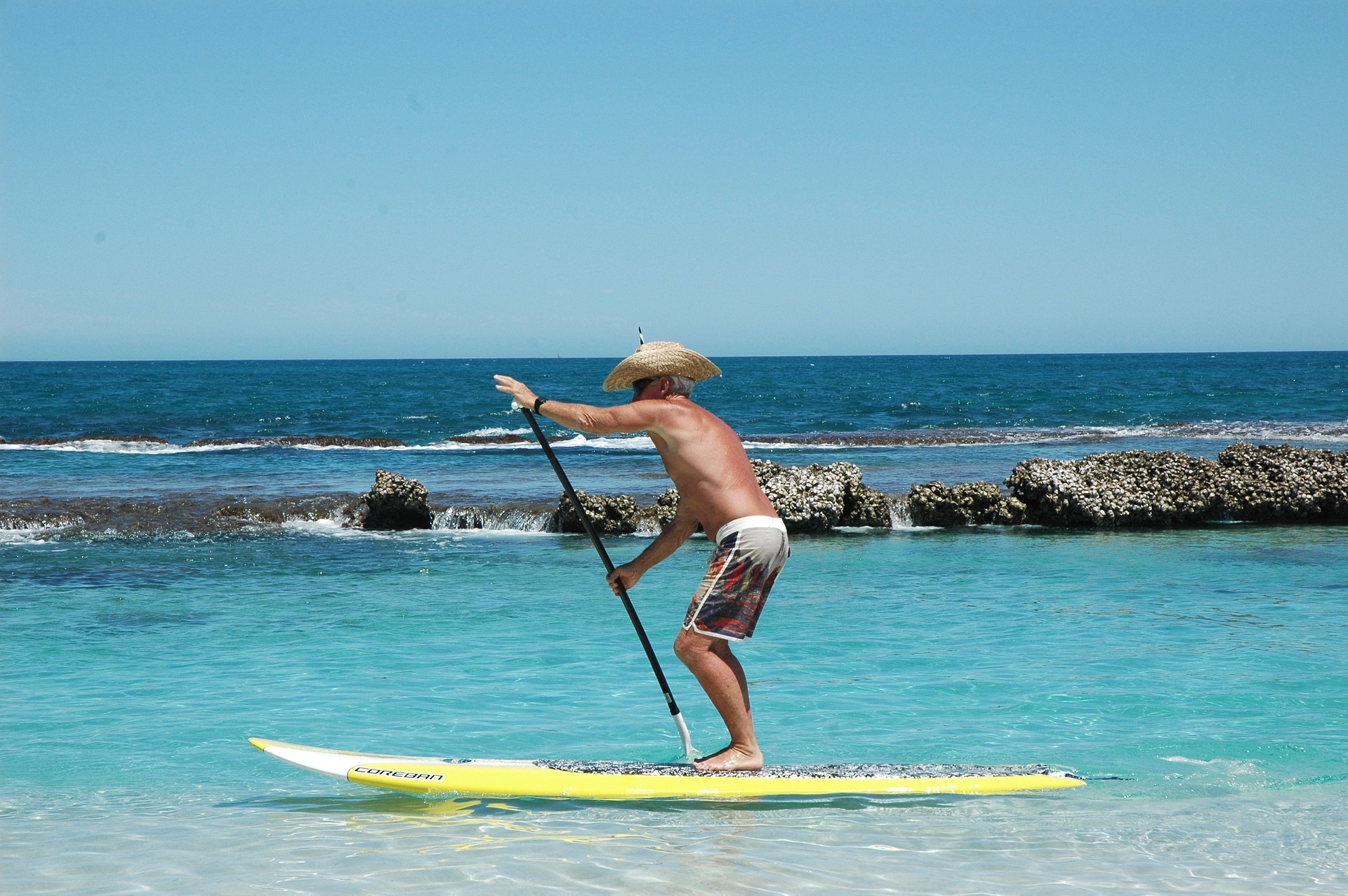 Are you the outdoor type? Is the sea a magnet for you?
Come and see us on the Costa del Sol – we've got treats in store! With our long stretches of beautiful sandy beaches on the Mediterranean Sea, it's not surprising that watersports are one of the main activities here in Malaga. From snorkelling and scuba diving to paddle surfing, this area is the perfect location for those who have a real motivation to get stuck in and learn some new skills. Plus you can get help and tips from the endless number of clubs in all major Costa resorts.

One of the main things you'll notice on nearly every beach is the paddle surfers! This sport is the latest craze and taking over the Costa del Sol from Malaga to Tarifa with new clubs and schools popping up everywhere. Easily picked up by even non-sporty types, this is perfect for those looking for something unusual to do on holiday. It's also ideal to do as a family or a small group appealing to all ages and abilities. Get yourself to a club and pick up some tips from a pro.

If you enjoy the sea breeze and fantastic views of the coast is your thing but the effort of standing on a board seems a bit much, then relax and let the wind take control! The Costa del Sol has many fantastic marinas including those in Sotogrande, Puerto Banus and Malaga. This is where the lovers of the nautical world can find wonderful and exquisite boats. Sailing has been a mainstay of life on this part of the Mediterranean since Roman times. Today's explorers also have plenty of opportunities to enjoy exhilarating trips with routes throughout the Mediterranean. For the perfect family day out, why not consider renting a boat with or without a crew including all sorts of activities from water skiing to banana boats, perfect for sailors of all ages!

Fancy diving deeper into the Mediterranean waters? There are plenty of opportunities to explore the underwater life. Snorkeling and scuba diving are both great options with countless locations along the coast ideally suited for all abilities. With relatively calm seas and gentle tides, this area is perfect for those who are willing to learn the techniques or want to discover what's hiding below the surface. Ideal locations are east of the Costa del Sol towards Nerja, or west towards Gibraltar where you can find rocky underwater landscapes, reefs and even a number of interesting wrecks.
Head Inland
Although there's plenty to do and see on the Costa del Sol itself, try heading down further into Andalucía to the sweet town of Tarifa where the Mediterranean and Atlantic seas meet. The beautiful beaches of this town have grown hugely popular, establishing it as a world class destination for kite and wind-surfing.
With more and more schools and equipment shops making an appearance, strong winds that blow all year round, the beautiful location on the straits of Gibraltar and situated right opposite Africa, this is truly the best location for the wind-powered sport.

Fancy kite surfing lessons? Follow the link to find a certified instructor.
How about something a bit more relaxed? Here you can find paddle board hire.
Here's a windsurfing school if you fancy a workout with the wind in your hair.