Meet the Spanish Estate Agent Team
Experienced professionals offering a warm welcome
We believe that finding the ideal property on the Costa del Sol should always be exciting and enjoyable. Our friendly, experienced property professionals are here to share their own extensive knowledge of the area and the buying process and make sure you see enough properties to be able to make the right choice with confidence.
Chloe Williams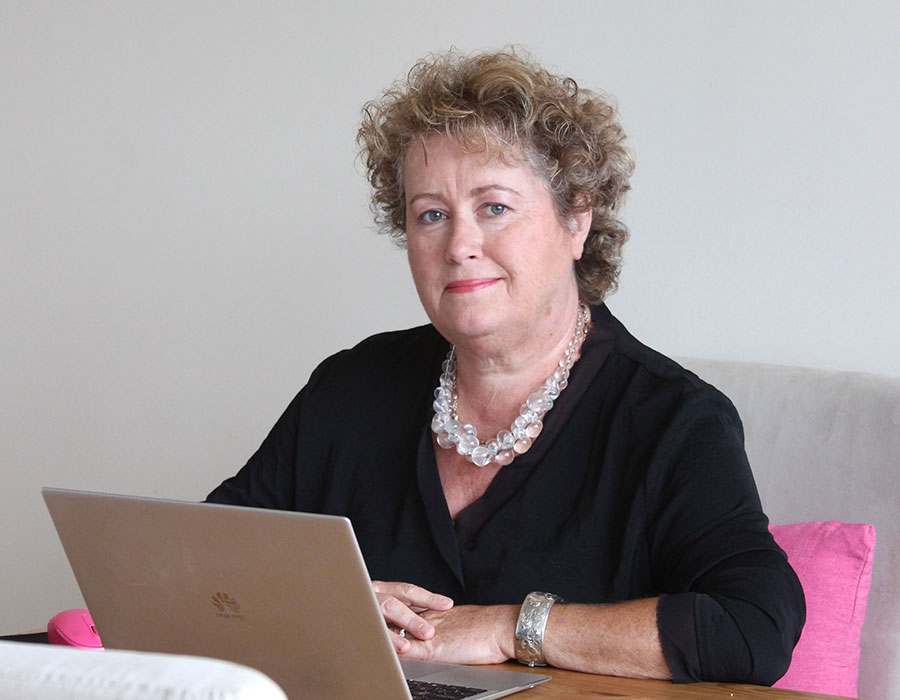 Our family have owned property here for 12 years and we have latterly made the move ourselves to a place near the sea within easy reach of Estepona, Sotogrande and Malaga.
Before that we lived and raised our family in France, and the whole time we have been involved in providing a safe, friendly, professional service to people looking for their ideal property overseas and maybe a new life.
I am absolutely committed to respecting just what a big deal buying and selling property is.
I'm a keen sports fan and a bit of a culture vulture.
I speak English, French and Spanish and have some German and Welsh.
I hope to meet you in Spain.
Tony Reddin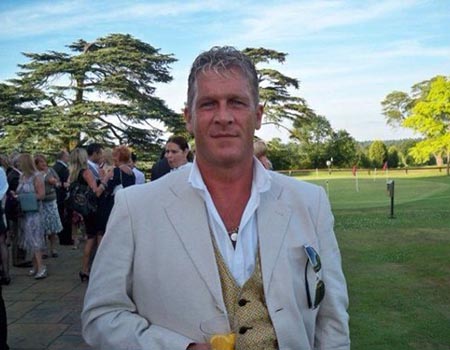 I've lived on the Costa del Sol since the late 1980's and have witnessed enormous change.
I love it here. It has everything!
I have a real love of life and I proudly represented our area on Come Dine With Me
I am proud too, to be offering a totally professional service as a key member of TSEA.
I speak English and Spanish.
I will find you your dream home and look after all the important details to safeguard you - come buy with me!
You'll recognise me when we meet; I'm the one with the white glasses and the irritating ringtone
Shirin Sharifi
Shirin combines a multi­cultural approach with an in­depth knowledge of real estate on the Costa del Sol. Following her initial studies in law in the UK, Shirin has travelled Europe and the Middle East working on projects from real estate investment opportunities in the Cape Verde islands to working with a marketing consultancy in Dubai liaising between European agencies and Middle Eastern investors.
After several years spent working in the Costa del Sol real estate market, Shirin brings a wealth of experience of locations, properties and investment opportunities to The Spanish Estate Agent.
Speaking fluent English, Farsi and Spanish as well as French and Italian, Shirin can be your point of contact to find the right property to suit your requirements. She has also worked on several renovation projects and can advise on how to make the most of your property on the Costa del Sol.
When she's not working, Shirin will be out walking her dogs or you'll see Shirin out on one of her long distance runs!
John Ashfield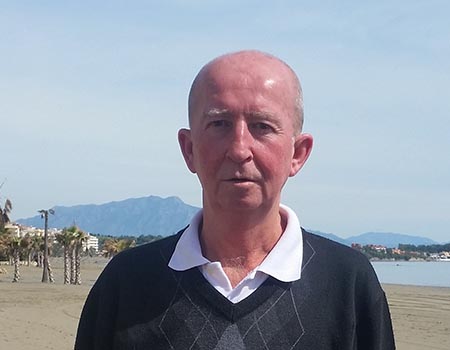 I started working in International Banking in Spain, UK, Egypt and Portugal, then gravitated to Project Management and Systems Installation for major financial institutions. I've lead a bit of a nomadic working life in Poland, Greece, Spain, Canada and USA. That was followed by 10 years in the Dominican Republic where I bought and sold a number of projects off-plan. I've now settled in Spain, in a house I bought 20 years ago to be closer to my family. I speak fluent Spanish and Portuguese and decent French.
Paul Henderson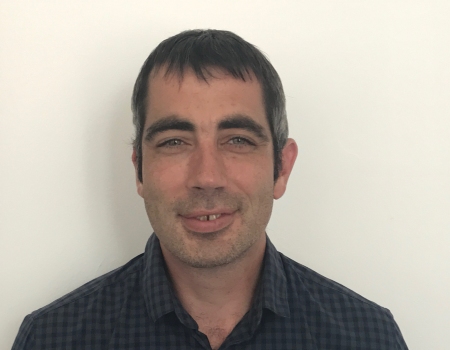 Paul Henderson is one of the very experienced agents in The Spanish Estate Agent, his clients all say one thing in common: "Paul goes the extra mile".
"I've spent many years living and working on the Costa del Sol, having moved to Spain as a young man from the Liverpool area. I've lived in the Balearic Islands as well as on the various coasts of Spain and I enjoy helping clients find the right place for their particular needs. With two young sons and a grown-up stepson, I know what it's like to integrate into the whole family life in Spain. With a busy social life, I like helping clients find what suits them best from the right tapas bar to the best beaches - everything to enjoy the beautiful climate and way of life in southern Spain"
Tim Williams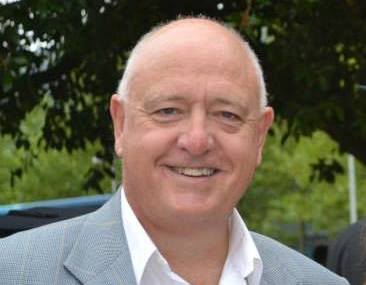 Tim is Finance Director of Beaux Villages Immobilier and its subsidiary company in Spain, The Spanish Estate Agent.
'Buying a property on the Costa del Sol is a dream for many Brits. The Spanish Estate Agent is based in sunny, friendly Estepona, about half way between Marbella and Gibraltar. Apartments in Estepona offer great value for British buyers and villas and townhouses throughout the Costa del Sol continue to be popular. Those looking for a rental income return on their Spanish property should look no further - The Spanish Estate Agent can find just the right property, whether it be on the beach, on the 18th green or with its own pool. We look forward to welcoming you to Estepona and the Costa del Sol!'
Tim is also a published author of work on quality processes in business.
Friendly advice on financial aspects of property purchase and sale freely available.
Email This email address is being protected from spambots. You need JavaScript enabled to view it.
Louie Gray
I moved down to sunny Estepona a year ago from not-so-sunny Liverpool. I cannot describe how much I love living here - the town itself is incredibly well maintained and decorated with flowers, and is very clean. The beaches are gorgeous, I love that I can make the most of them since it's always sunny - this wasn't the case with my hometown!
Aside from doing administrative work for The Spanish Estate Agent, I enjoy building computers in my spare time and am generally interested in IT, computers and the Internet.
I hope you come down to our office by the beach soon, I'm sure you'll love Estepona as much as I do!
John Jenkins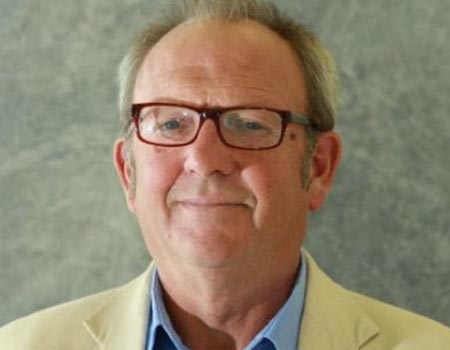 John worked for eight years for an international charity working in Europe, India and Latin America before returning to Ireland to work as a Site/Project Manager in construction for twenty years.
He moved to Spain in 2008 and has worked in the Real Estate sector using his experience in construction to help clients find their perfect property. John speaks English and Spanish and enjoys rugby and golf.
Roddy Darroch
It seems a long way from my childhood in Scotland to my current life on the Costa del Sol with my wife and young son. Since we moved here I have worked in the real estate industry and enjoy sharing my love of this great area with people planning to make the move.
I was a police officer for 20 years then ran my own companies for 12 years. I like being in touch with people and creating positive relationships.
When I'm not working I'll be playing golf or football or simply chilling out!
I still have links with Scotland - my 2 grown up sons are still there.
Graham Hill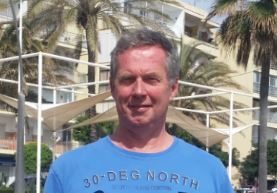 I've lived in Spain now for 18 years and happily call it home. I am a fully qualified Chartered Accountant with a BSC Honours degree in Mathematical Statistics from the University of Liverpool. During my time in Spain, I've worked in accounting for Timeshare Group and as Financial Director of a foreign trading company. I'm now supporting the Financial Director of The Spanish Estate Agent and out of the office you'll find me with my young son, ten pin bowling or playing badminton.