News and views from the Costa del Sol!
Every week we will write about living on the Costa del Sol. You'll find new stories, local and national events, comments, recipes and advice.
Topics will range from schooling your kids in Spain to tips on how to travel to the Costa del Sol, from insights on properties for sale to helpful advice on legal issues. But we also want to share events and culture, to show how wonderful life can be in the area around Estepona, Marbella and Malaga.
Scroll down or click through the list (right) to see previous posts full of interesting information and links about this great place.
The Tuna Route
Thirza Visser //

Monday, 22 May 2017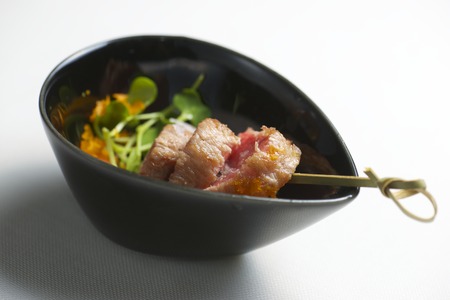 This month it is all about the Atún Rojo de Almadraba (Red Tuna of Almadraba) in Andalusia. During this month different villages, Barbarate, Zahara de los Atunes, Conil and Tarifa, host a Tuna Route. All participating restaurant present a special tuna dish or tapa.
Tuna fishing is a 3000-year-old tradition in this region and is special because of the technique used by the fishermen. In the month of May the tuna fish go from the Atlantic to the Mediterranean Sea via the Street of Gibraltar to lay eggs. To catch the best tuna, the fishermen put their 'almadraba', a system of nets, in the water in the Street of Gibraltar. This system of nets is made in such a way that it only catches the most mature fish. Instead of bringing in the nets to collect the fish, a few divers enter the water. When you would bring in the nets, the tuna will feel fear and give off a substance that spoils the flesh. Therefore, to guarantee the best quality of tuna, the tuna are being quickly killed by the divers. This tradition of working is seen as a sustainable way of fishing. You can read all about it in this article.

Last weekend was the Tuna Route in Zahara de los Atunes. For six days the narrow streets were full of people, there were dancers on the corner of the street and the restaurants served their best tuna tapa on the terrace, from traditional toast with tuna and bruschetta to tuna cheesecake or even
Read more ...
The beauty of Malaga!
Thirza Visser //

Wednesday, 17 May 2017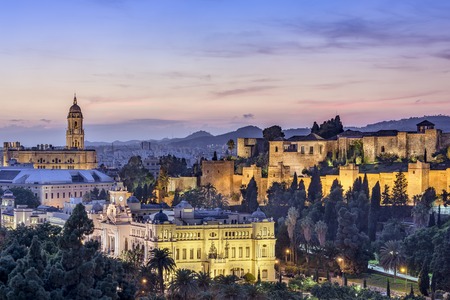 Malaga was nominated the the best city to live in Spain in 2014 and in 2016 it was the only Spanish city in the list of the ten European cities with better quality of life. So this is the right city for your next city trip or your move! The city of Malaga is easy to discover by foot. When you walk through the small streets and discover the beautiful plazas, you will see the rich history of the city which resulted in a mixture of Moorish, Roman and Spanish architecture. One of the buildings you will see when you wander around is the Cathedral, which you should definitely enter. The Cathedral is a perfect example of the city's history, with its baroque, gothic and neoclassic influences.
In the centre of the city you can find the Roman theatre. This is one of the oldest theatres that dates back to the Roman times. Through the museum, where they explain the history of the theatre, you can enter the remains of what once was a centre for entertainment of the Romans. Just behind the Roman theatre you can see another place of interest, the Alcazaba, which was built by the Moors. The Alcazaba with its high walls turned Malaga into a fortress. When you enter the remains of the fortress, you will see the beautiful gardens with orange trees and you will have amazing views over the Roman theatre, La Malagueta and the port area.
Next to the Alcazaba, on the same mountain, the Gibralfaro castle is located. Although there is a corridor that connects both buildings, you have to enter the castle via an outside route. It will take you about 20 minutes to climb the mountain and reach the castle. It is definitely worth your energy to go up there, because it gives you amazing views over the city! You can wander around in the old castle and the courtyards and take a walk on the wall of the castle. From up here you will have stunning views over the city from all sides. Near the entrance you can find a centre of interpretation,
Read more ...
Things you need to know before moving to Spain
Thirza Visser //

Monday, 08 May 2017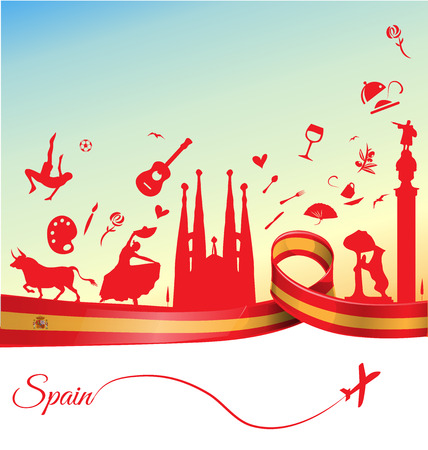 Are you thinking about moving to Spain? This will mean a lot of changes. Here are some things that are useful to know when you are moving to Spain.
First of all, Spain is the most tourist-friendly country in the world and therefore an excellent choice to build your new life. Spain has beautiful landscapes, beaches and a rich cultural history. Just think of the Alhambra Palace in Granada which dates back to the year 889 or the Mezquita Cathedral in Córdoa, which is a wonderful example of Islamic art. Both places are definitely worth a visit. Also, Spain has a rich cuisine. Enjoy a tasty paella at the beachside or go out for tapas and wine in a local bar in the center of town. For more information about cultural sights, typical Spanish food and festivals you can take a look at the Spanish Fiestas website.
Good to know is that the day is divided differently in Spain than some other countries in Europe. The morning goes up to 2 pm and the afternoon until after sunset. Also, it is normal to dine after nine o'clock in the evening. In general, the Spanish have breakfast between 7.30 and 9.30 am. After that they have a mid-morning snack at 11 am, followed by a lunch between 2 and 4 pm. The afternoon snack is between 5.30 and 6 pm and dinner is served between 9 and 11 pm.
Regarding time schedules, you must have heart about the oh-so-famous siesta. This is definitely a part of Spanish life, although it is becoming less common in the big cities. The siesta implies that some shops close their doors between 2 and 5 pm. However, they will remain open until late, especially in summer.
When moving to Spain, knowledge about the Spanish language is important. Even if you only speak a few words of Spanish, it will be appreciated. Here you can find some tips that can help you learn a new language.
Read more ...
Experience the adventure in the Costa del Sol
Thirza Visser //

Wednesday, 03 May 2017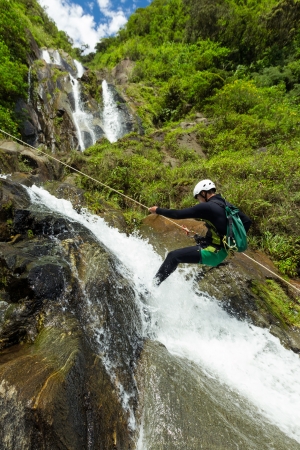 We share the view that Spain is the most tourist friendly country in the world. The Costa del Sol has a lot to offer, just think of the long coastline with its beautiful beaches, the traditional Andalusian white villages, the marinas and the mountains. All these assets make it an idylic place to build a new life, a life you've always dreamed of.
Besides the activities, such as outdoor dining on your terrace, walking along the promenade and strolling through the narrow shopping streets, the Costa del Sol has many more adventurous activities to offer. For example hiking. Hike through the beautiful mountains that surround the coast. Once you've reached your destination, all your efforts will be rewarded by the stunning views. In the mountainous area of the Costa del Sol there are numerous walks that lead you to unique locations. An example of such a hike is the tour on La Concha, the most famous mountain of Marbella. This hike is perfect for nature lovers and will show you a unique side of Marbella. Also, you will come across the beautiful olive groves, pine trees and walnut trees and if you are lucky you can spot the Spanish goat, eagles and owls. On the website of Marbella family fun you can find the route of this astonishing hike.
By bike is also a great way to discover the mountains.
Read more ...
Good news for buyers in the Costa del Sol!
Thirza Visser //

Wednesday, 26 April 2017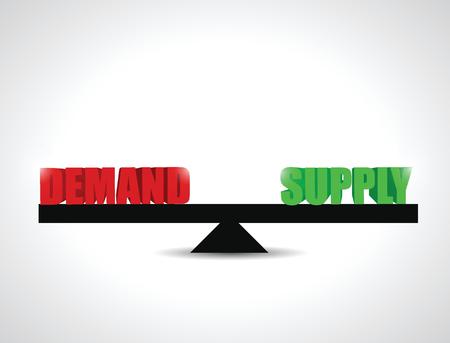 The increase of the price of the properties is good news for property buyers in the coastal areas in Spain. The market has turned around, with a growth of 6,4% annually, as explained in this article in El Mundo. The increase is sustained by the economic recovery and the return of domestic buyers. But, most of all, because of the international demand, with international buyers constituting 80% of all sales. The area of biggest interest is the coastal area, where there is a considerable increase of demand, with the highest increasing price rates in Manilva, of 15%, and Marbella, of 11,3%. The restoration of the balance between supply and demand will result in a properly functioning property market.

Although the prices of properties is increasing, the market is not inaccessible, while properties in the Mediterranean coast still cost 45,5% less than in 2007. In addition, there remains good value for money along the Costa del Sol. New builds offer a new product of better quality, efficiency and sustainability than some properties built before 2007. Due to the good value for money and the increasing property prices, Spain remains one of the most attractive countries for real estate investment.
Are you thinking about buying a property in the Costa del Sol? Now is the time to go for it! Our friendly property consultants would be happy to help you in your search for a property that matches your needs.

Properties in Marbella or properties in Estepona?
Josy Williams //

Thursday, 30 March 2017
On your search for a new home in the south of Spain, it can sometimes be tricky figuring out which area is going to fit you and your family's lifestyle best. A little self-reflection is essential when making these types of decisions. But you also need the best information that is relevant to you! Here I'm going to talk about some aspects of two very popular towns with some fantastic apartments along the Costa del Sol. If you need any more information, our sales agents are always here to help.
ESTEPONA
The area covered by Estepona is deceptively large: its official borders extend far north of the actual "centre" of town. It covers an area of coastline of over 15kms! If a property is listed as being in Estepona, it may be far from the historic quarter, so ask the question if relevant. With such an extensive coastline (21kms) and an advantageous microclimate (affording Estepona with 325 days of sun per year), it is perfect for those wishing to make the most of the beach and who aren't that fussed about the nightlife. Estepona itself remains relatively untouched by the tourist industry, in comparaison to other places such as Marbella or Puerto Banus.
There has been huge investment recently into the aesthetic presentation of Estepona town, which is an absolute pleasure to wander through with its colorful tiled and flower-filled pedestrian streets. Aside from the old-town feel, Estepona is known for such beaches as Playa del Cristo and to the west, one of the most popular naturist beaches around, Costa Natura.
Estepona has excellent clinics, schools and services, and the same goes for Marbella. However, Estepona has received massive renovations in the past few years, with the Orchid House (that just hosted the amazing blooming of the extremely rare "corpse flower", the first of its kind in Europe) and flowery historic centre which is a treat to walk through as you search for murals and poems that are scattered throughout the town. These promote slightly more "out of the way" tourism, rightly so! Marbella tends to have a glamorous reputation, whereas in fact its culture scene is just as vibrant as in Estepona.
MARBELLA
Marbella has a slightly richer history than Estpona and is bigger, so there are many opportunities for enjoying the warmth of the evening while you walk down cobbled streets and enjoy the decorative flowers that line its plazas. Its international appeal is undeniable, and is reflected in the wide choice of eating options (you won't find a vegan restaurant in Estepona!), more traditional chiringuitos but also Michelin-star restaurants. People come from all around the world to enjoy what Marbella has to offer.
The beaches are incredible, and the reputation they've earned over the decades holds true. You'll have to see them for yourself!
This town also has a justified reputation for its party lifestyle, however its history dates back to Roman times, and it continues to have a rich cultural side to its character as well. The climate is very stable by virtue of its microclimate created by the mountains, also forming the backdrop for the city, which hold back all possible bad weather, offering sunshine filled days for most of the year.
Read more ...
Harnessing Social Media: 8 Ways Facebook Can Help You Start Your New Life On the Costa del Sol
Josy Williams //

Thursday, 09 March 2017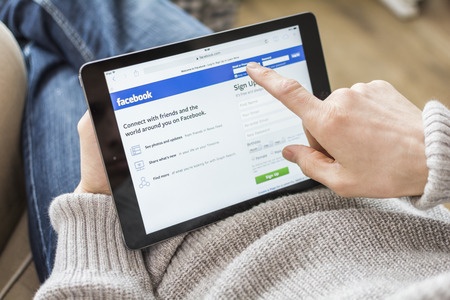 Social media is becoming more and more intricately linked with our personal and professional lives, and at The Spanish Estate Agent we are acutely aware of this. If you found us via our Facebook page, welcome! Facebook is no longer just for sharing pictures and chatting with your friends - you can now find and sell just about anything there, did you see the viral story about someone who tried to sell their baby on Facebook?! Now, that is an extreme example, but it just goes to show that nowadays many people's first resource when they have a question is social media. This is particularly true when it comes to local knowledge! We pride ourselves on market expertise and local knowledge, which we certainly supplement through the local Facebook groups we have joined (shout out to Manilva Coffee Chat!). How can you work this to your advantage? Here are my personal favorites:
1) Build your community
Moving to a new place is nothing if not scary - for one thing, what is it going to be like to live there? Who will I be able to rely on in times of need? Before you even pack your bags, you can join local Facebook groups with a simple click and post there with any concerns, queries or general conversation starters! Other expats know how difficult it can be to integrate into a completely new and unknown community, so harness the online tools available so you don't feel too lonesome when you arrive.
2) Find people with similar interests
The Facebook groups you join could be targeted towards specific interests, but in your local groups, if you post a question asking if anyone else likes crocheting/shot putting/dog grooming, you'll be that much closer to finding events and people who share those same interests!
3) Make money selling things you don't need
For this one, you may want to post specifically on selling groups, so don't forget to read the rules and regulations associated with each group before you post. The benefit of posting to local groups here, is that you can sell your cupboard or TV without having to carry it or send it anywhere, normally people are willing to come and pick the items up from your home! This takes a lot of the inconvenience out of selling. You can get creative about the items you sell, too, whether it be old baby clothes, plants, DVDs or even your own crafted goods!
4) Ask and give advice and recommendations
These types of posts are the most commonly found on local Facebook groups: "Does anyone know the best local plumber/taxi driver/private chef?". People love giving advice so you're sure to get some quick responses, especially in groups with many members or tight communities.
5) Find and rate local businesses and freelancers
As I mentioned above, businesses are noticing that social media is an excellent place to find and engage with potential clients (guilty as charged...) so having a look through who's posting what could give you an idea of what kind of restaurants, gyms or expat markets might be out there. Since many groups are targeted to a certain community, find yours, and you'll be able to point your wallet towards businesses with good reviews and that represent your values!
Read more ...
Good News For Spanish Property Buyers: Spain received more UK visitors in January than the previous year!
Josy Williams //

Monday, 06 March 2017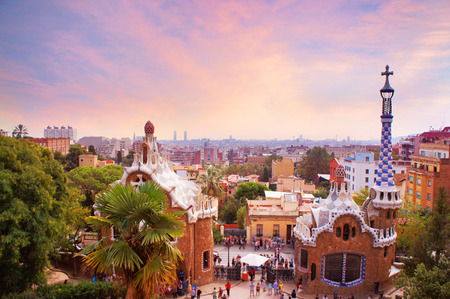 As Spain continues to regain its financial feet after the devastating crisis, the tourist sector is one that has enjoyed growth for the past few years and new figures show that this is also the case in 2017! The industry figures show that over 10% more tourists chose to travel to Spain in January of this year than in 2016, when almost 4 million people went to Spain on their holidays. This is an important factor to take into consideration if you are looking to buy a Spanish apartment on the Costa del Sol. Perhaps you'd want to target the UK market with a new business venture along with your property, so what are the figures for those?
The UK tourist market is undoubtedly huge along the Costa del Sol, with many businesses catering to it, but how can we expect it to grow? According to the data released last week, 15% more tourists from the UK visited Spain in January 2017 than in the same month last year. Almost 800,000 British people made their way to the sunny sparkling beaches we know well, as well as to historic pilgrimage sites and metropolitan party-towns. The number of UK citizens made up over 20% of all of the tourists in Spain.
Other countries are also traveling to Spain in spades - rates of tourist arrivals also rose by 23% and 35% for Ireland and the United States respectively. It is interesting to note the relative lack of growth in other EU tourist markets like German which only slightly rose and France, which dropped a little.
In the light of these new statistics, it seems like a great time to consider buying one of the gorgeous properties for sale on the Costa del Sol and start your business that may benefit from these booming tourist markets, that aren't set to slow down any time soon.
How Can I Take My Pet With Me to My New Apartment on the Costa del Sol?
Josy Williams //

Tuesday, 28 February 2017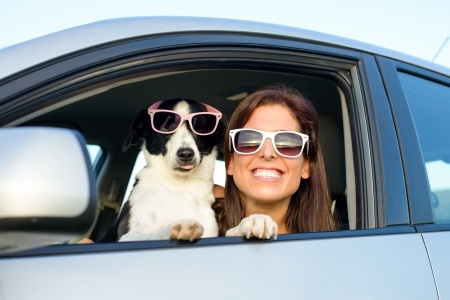 On the long list of things to consider and sort out before your big move abroad may be your precious pup or cute kitten. How can you legally and safely transport your pet? What do you need to arrange in order to take them on a plane? What kind of documentation and vaccinations will your pet need? Thankfully, we have some answers for you, based on this Expatica article, which you can refer to for more information. This website also has lots of useful legal information! When planning for your move into one of the amazing Costa del Sol houses for sale, you will want to consider the following things.
Firstly, does your pet have its passport? Yes, your dog can have a passport just like you, and it is mandatory for traveling to the EU. This document contains vital information about you, your pet, their last vaccinations and their microchip number. This will assure their entrance into Spain, which has strict rules for vaccination dates. If your kitten or puppy is less than three months old, they are exempt from vaccination regulations, but there are others that must be met. Other pets (that are not cats or dogs) have to fulfill a different set of requirements, so do your research before traveling with them.
Aside from these legal requirements, there are even more awaiting for you at the airport! If you are putting your animal in a kennel in the hold of the plane, this must meet standards set by the International Air Transport Association. Check with your airline before you travel. If your pet is small, you may be allowed to take them in the cabin, and their container must fit under the seat in front of you.
Read more ...
Obtain EU Residency Through Buying A Spanish Villa on the Costa del Sol - The Golden Visa
Josy Williams //

Saturday, 25 February 2017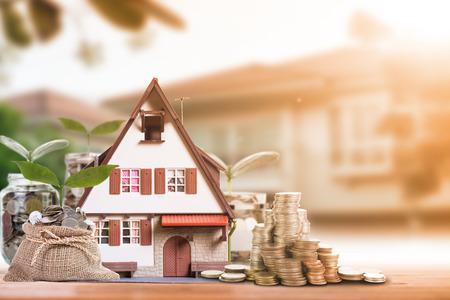 Last year's Brexit referendum result brought a lot of uncertainty to the idea of moving assets abroad, and the actual consequences are still being sorted out. We still do not know to what extent this will affect Brits moving to Spain, but this news may have led you to consider alternative options if you would like to live and move around the EU unhindered by potential lengthy visa processes, enjoying all of the advantages that being a part of the Schengen zone brings. So if you are among the numerous UK citizens who are hunting for apartments for sale on the Costa del Sol, you may want to consider the following option in order to not lose out if the Brexit negotiations do go unfavorably for you.
One of the possible alternatives to EU residency and citizenship is to obtain a so-called "Golden Visa". In Spain, this means either a €2 million investment in Spanish Government Bonds, a €1 million investment in shares in Spanish companies or, if you aren't quite a millionaire yet, you can buy a property worth €500,000. There are various conditions to be met in order to obtain such a visa, as detailed by this article.
For the moment this may just be something to consider, as it is only viable for non-EU citizens, and us Brits are still officially EU citizens. However, if this situation changes, it can be good to know what options are still available for those of us who would still like to reside on the continent some, or all of the time. It is also good to know that if you do opt for this visa, it is not obligatory for you to reside full-time in your new home. You will have to visit Spain at least once per year in order to renew your resident card, but that's it! You will also be able to take your family, work in Spain and are not even obliged to pay taxes in Spain if they do not wish to. If you choose to, and renew your residency every 2 years, you will also be able to obtain Spanish citizenship after 10 years!
Read more ...
The Benefits of Buying Property on the Costa del Sol: Beauty - it's good for you!
Josy Williams //

Thursday, 23 February 2017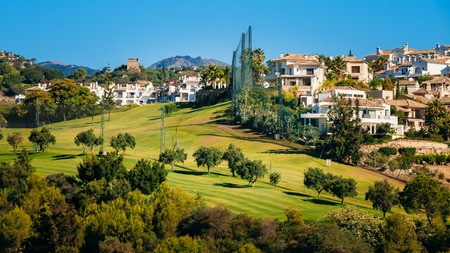 One of the top draws for tourists and expats looking for Costa del Sol homes for sale is beauty. Of course the natural beauty of the countryside is the first thing that one thinks of, but the local traditional architecture is also lovely to behold. Why is it that we are so fascinated with beauty? There are a variety of reasons that contribute to this. The first of which is that it simply makes us happier!
Researchers have found that looking at beautiful art correlates with strong activity in the part of the brain related to pleasure. It makes us feel good, in the same way as looking at a loved one makes us feel good! Of course looking at a painting in a museum is not the same as looking over the sea at mountains below, but one can make the aesthetic connection fairly easily.
Some colors have also been associated with higher cognitive activity. Other research has shown that even just glancing at green "can boost creativity and motivation". This may be because green is the color of vegetation that in our ancient past would have been associated in our minds as nourishment. So, not only is looking at a lovely landscape good for you mood, it's good for your productivity too!
Read more ...
Sign Spotted in Puerto Banus
Josy Williams //

Tuesday, 21 February 2017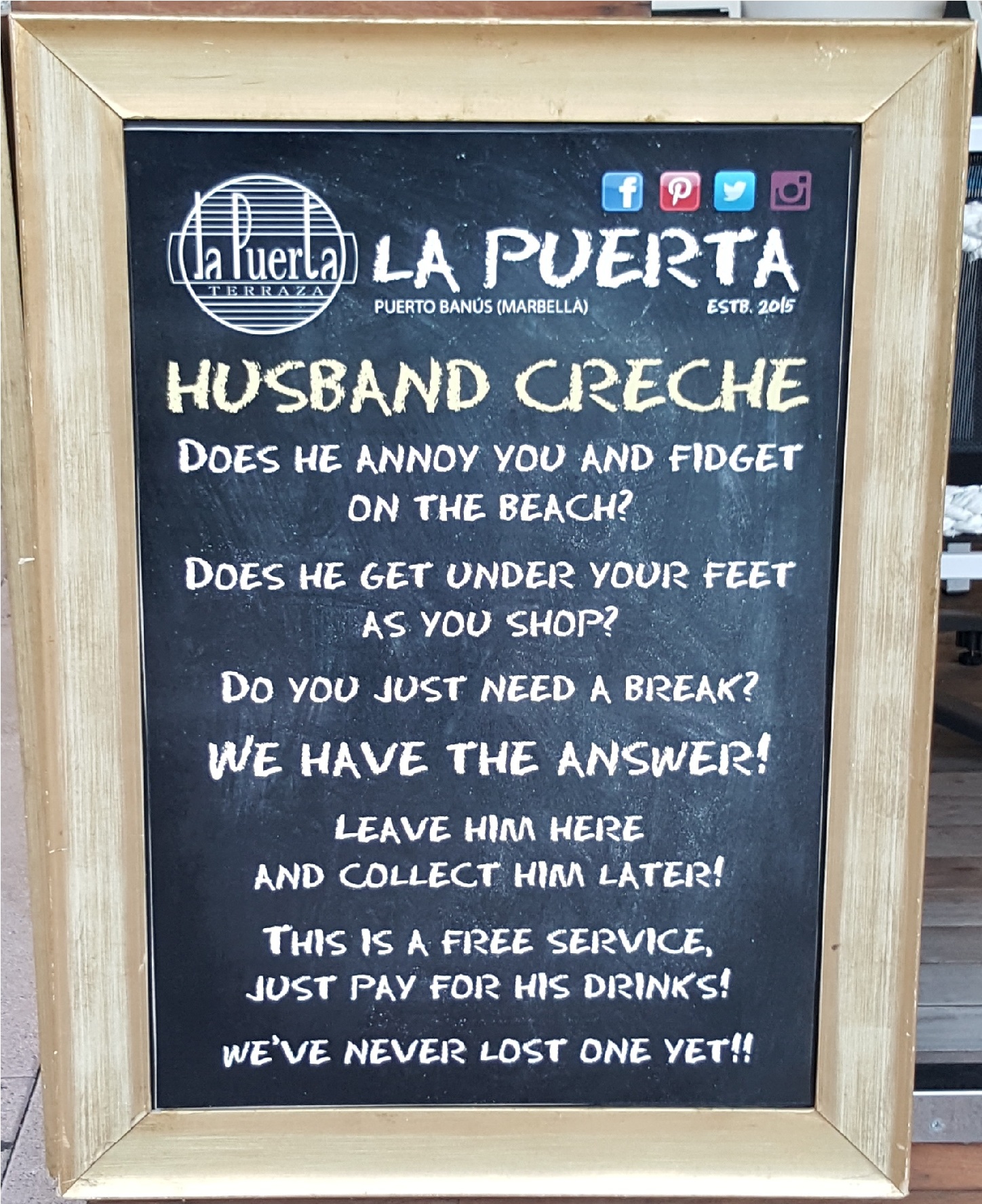 Spotted outside Marbella, near Puerto Banus last week!
Beware all irritating husbands, this could be your fate ;)
Have You Stopped to Think About Healthcare?
Josy Williams //

Friday, 17 February 2017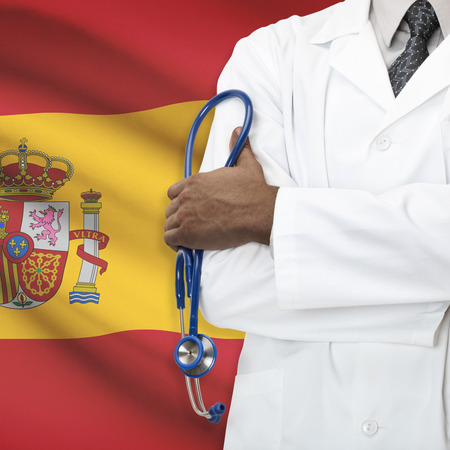 How is your search for Costa del Sol properties for sale going? Moving to Spain is exciting, fun, scary and overwhelming at times! It can feel like you're forgetting something important, and thankfully most issues simply take some planning and common sense to overcome. However, something that may have been keeping you up at night is healthcare. In the UK you are guaranteed NHS coverage, but you may be wondering, what happens to this coverage in Spain?
It is first of all important to let the authorities know that you are moving to Spain, and getting registered correctly upon arrival in Spain. The first step in doing this is obtaining your NIE number, and then going to your local health centre and asking for the corresponding paperwork and advice. You may want to recruit an interpreter for this, as the presence of a member of staff fluent in English will not be guaranteed in every centre, though some do have volunteer interpreters.
If you are staying temporarily, you may want to register with EHIC which provides healthcare coverage to some degree or another for all EU citizens throughout the EU. You will get a card which will allow you to register with a GP and obtain care. However, if you are staying on a permanent basis, you will have to register for proper healthcare. You will be able to be advised on how to do this in a health centre. In this case you will receive a tarjeta sanitaria (health card) which will serve the same purpose as the EHIC card, on a more permanent basis. This may take some time, but you may need it! In any case, you will have to make sure you have correct health insurance in case of an emergency - you don't want to be stuck with a huge hospital bill just because of forgetfulness!
Read more ...
Témoignage client pour John Jenkins & Chloe Williams
Josy Williams //

Wednesday, 15 February 2017
Après l'achat d'un appartement sur la Costa del Sol, ce client nous a remercié de la façon suivante:
"Je tiens à vous remercier, en particulier à Monsieur John Jenkins pour ses recherches, ses propositions ciblées quant à nos désidératas, sa ponctualité lors de nos rendez-vous, son professionnalisme, ses conseils et sa gentillesse toute naturelle.

Grâce à lui, à vous, nous avons facilement pu réaliser notre projet.

Je ne manquerai pas de renseigner votre agence pour toutes ses qualités.

Je suis certaine que vous donnerez encore beaucoup de satisfaction à de nombreux clients."
Félicitations à John et Chloe pour encore une vente fructueuse et un autre client satisfait!
Spanish timetable: Even the Spaniards think it's a waste of time!
Josy Williams //

Tuesday, 14 February 2017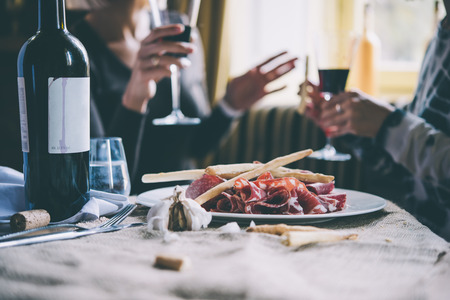 Us expats often bemoan the strange timetable that Spain follows, though one does adapt and come to understand it over time. Starting the day later, taking the afternoon easy and being more active in the evening makes sense when it's boiling hot, which makes sense in the southernmost tips of the country, but does it make that much sense in Madrid? Or Asturias? These more temperate environments may not necessitate this large break in the middle of the day, and many people have expressed their concern that this may be damaging productivity and even the happiness of inhabitants.
The Olive Press published an article detailing the findings of a study by a sociological organisation named Ulises. The findings are quite astonishing - many of us may have experienced an impassioned Spaniard defending this unique daily timetable, but apparently over 90% of Spanish people would prefer a "normal" British working day from 9am to 5pm.
This makes sense also from a timezone perspective. Spain is mostly west of GMT and yet is in the same timezone as Poland, almost 3000km to the east. A majority of polled Spaniards would like to change this, to be aligned with their neighbour, Portugal.
Read more ...