News and views from the Costa del Sol!
Every week we will write about living on the Costa del Sol. You'll find new stories, local and national events, comments, recipes and advice.
Topics will range from schooling your kids in Spain to tips on how to travel to the Costa del Sol, from insights on properties for sale to helpful advice on legal issues. But we also want to share events and culture, to show how wonderful life can be in the area around Estepona, Marbella and Malaga.
Scroll down or click through the list (right) to see previous posts full of interesting information and links about this great place.
Townhouse near 'pueblo blanco' Casares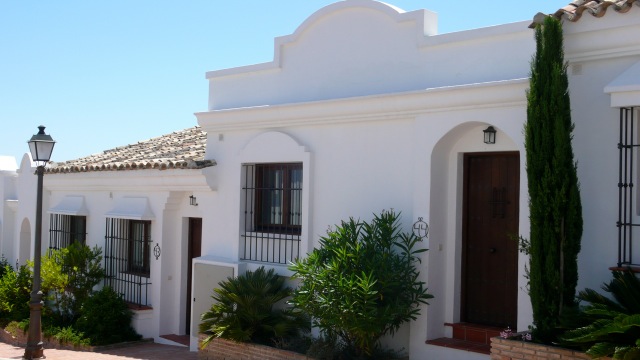 This beautiful townhouse property was recently sold by The Spanish Estate Agent.
It is located just outside the pueblo blanco of Casares, sitting in the hills above the Costa del Sol, but just a stone's throw from the beaches.
Come on in! The water's lovely...
Chloe Williams //

Thursday, 12 October 2017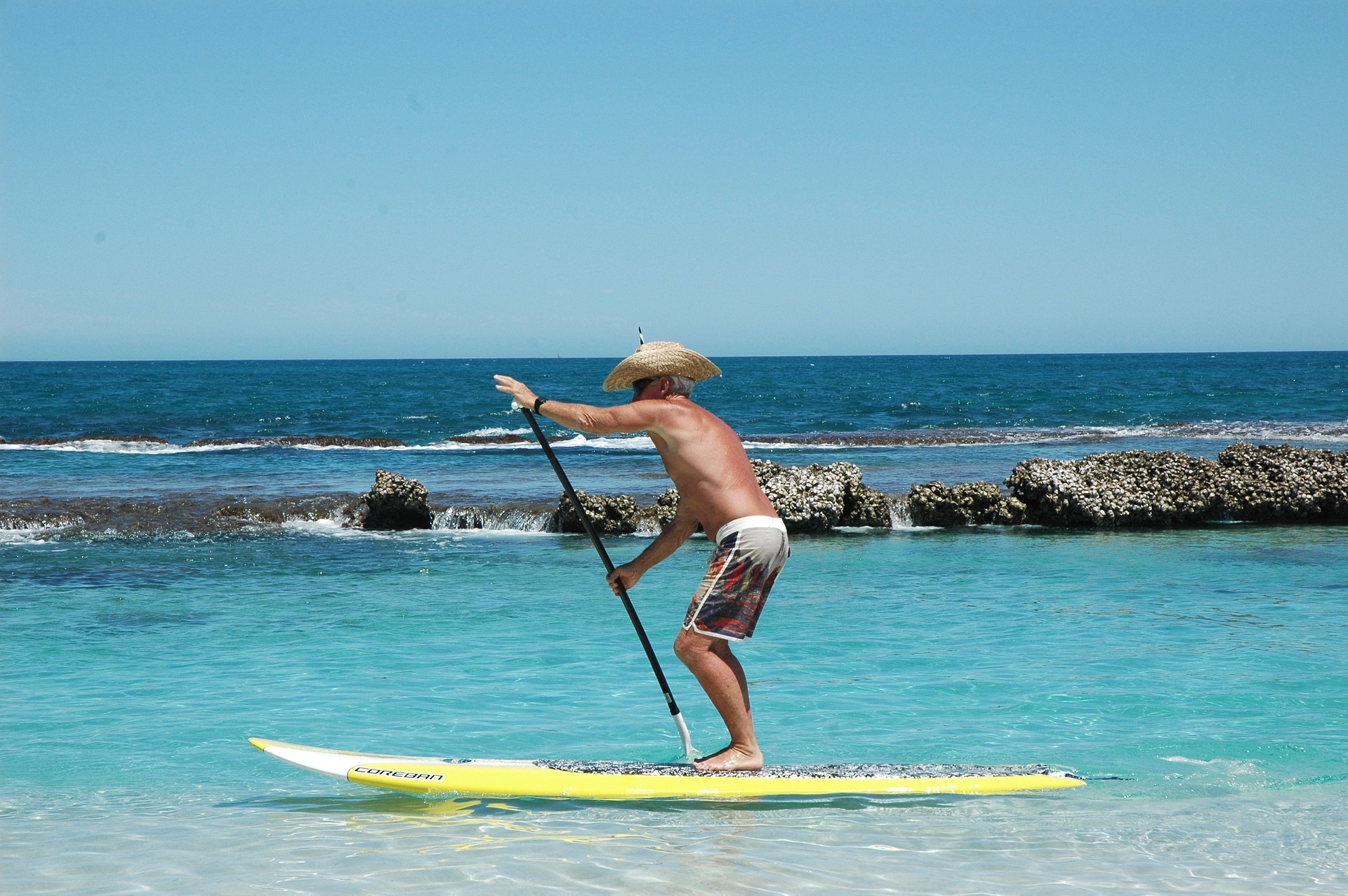 Are you the outdoor type? Is the sea a magnet for you?
Come and see us on the Costa del Sol – we've got treats in store! With our long stretches of beautiful sandy beaches on the Mediterranean Sea, it's not surprising that watersports are one of the main activities here in Malaga. From snorkelling and scuba diving to paddle surfing, this area is the perfect location for those who have a real motivation to get stuck in and learn some new skills. Plus you can get help and tips from the endless number of clubs in all major Costa resorts.

One of the main things you'll notice on nearly every beach is the paddle surfers! This sport is the latest craze and taking over the Costa del Sol from Malaga to Tarifa with new clubs and schools popping up everywhere. Easily picked up by even non-sporty types, this is perfect for those looking for something unusual to do on holiday. It's also ideal to do as a family or a small group appealing to all ages and abilities. Get yourself to a club and pick up some tips from a pro.
Read more ...
Oh, I do!!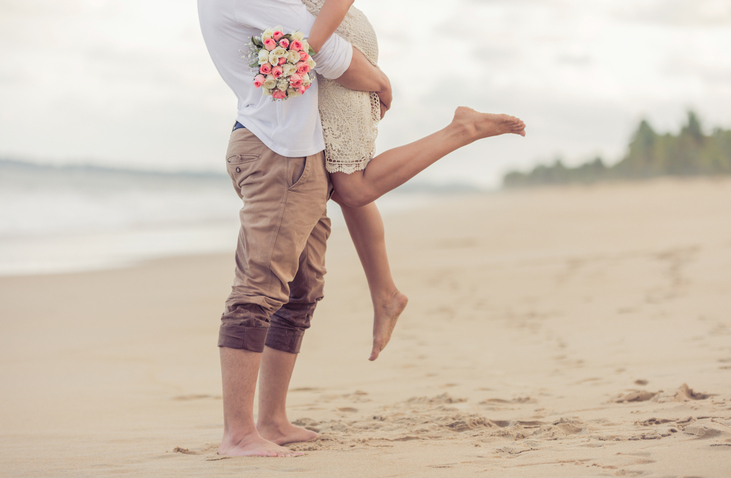 Are you considering getting married in Spain, or more specifically on the Costa del Sol? Then keep reading...
The wedding tourism industry is constantly growing and there are many factors to take into consideration when planning your wedding abroad no matter which country you have set your sights on.
For example, in Spain, for a foreigner it is only possible to legally marry if you're either catholic and planning a traditional catholic wedding in a church, or if you're legally registered as a resident in the country. The way around it is to get legally married in your home country before coming out to Spain. If you wish you can treat this as if being granted the licence to marry aboard and then exchange rings and blessings at the ceremony in Spain.
As your special day deserves to be set somewhere wonderful many couples choose to leave the planning to a professional who knows exactly what they're doing and who is well-connected locally to all the essential shops and services.
There are many different wedding planning companies on the Costa del Sol who are willing to help organize your special day and hold your hand every step of the way. They will guide you through everything that needs to be planned from explaining legal issues to remembering every last detail. Most of them will also have their own suggestions for you re venues, however, booking at least a year in advance is vital as the best and most popular locations get snapped up way ahead of time.
Read more ...
A mortgage in Spain?
Tim Williams //

Wednesday, 19 July 2017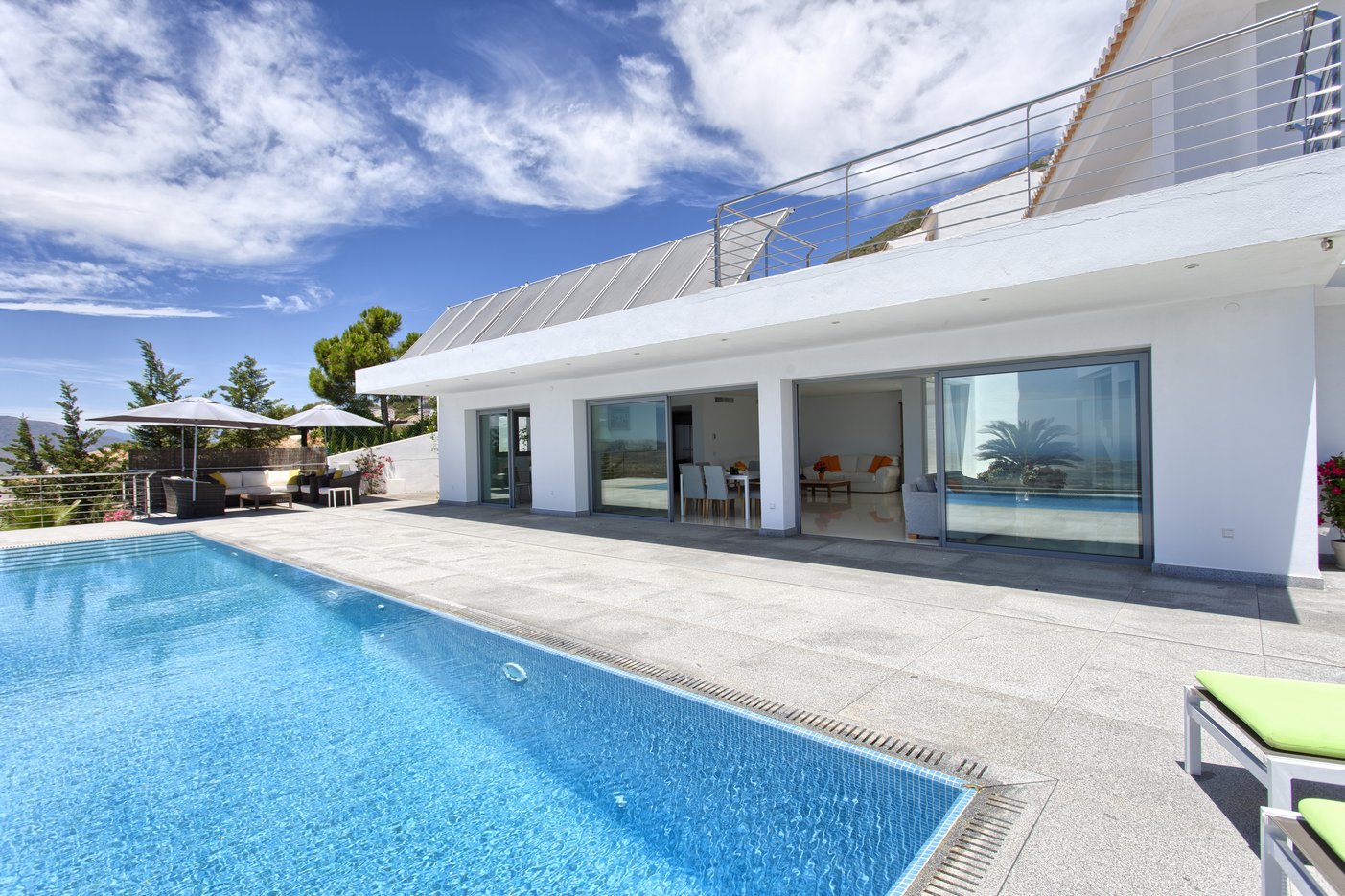 If you are buying a property in Spain, whether it be a holiday home or a new, permanent residence, you will face many of the same decisions that you face with any other property purchase.
One of the most important of those concerns is financing the purchase.
These are several ways that you can finance a Spanish property purchase. If you are considering a mortgage it is worth noting some important factors:
By law Spanish lenders may not lend to non-Spanish residents more than 70% of the value of the purchase (or valuation, if lower), and may restrict themselves to less.
The way Spanish lenders assess a borrower's ability to repay the loan is different from the process in the UK. In Spain, the lender takes your income and applies a 35% factor to it. Your total monthly debt repayment commitments (mortgage and other loans) must not exceed this figure. Spanish lenders place more emphasis on total debt than on total income.
If part or all of your income is derived from property rental, lenders may reduce further the amount they will lend. However, this works both ways - if you have strong, secure income from employment, lending criteria might be relaxed.
Lenders are naturally risk-averse creatures. Factors that they take into account include low income, insecure or short contract employment, a loan of long duration, a high level of loan to value, and high levels of debt.
If you run your own business and have a variable income, then the lender will take into account the duration of the business and your income over several years.
Lenders may lend to overseas companies, but often with additional security.
It is often helpful to start the mortgage process before you come to Spain. Unlike in some other European countries, there is no such thing as a "Decision in Principle".
Lenders make a decision once they have the necessary personal and financial details and property details relating to the actual property the buyer wants to buy.
Starting the process early, however, speeds up the process once you find your dream home in Spain!
What types of mortgages are available?
Read more ...
Testimonial for John Ashfield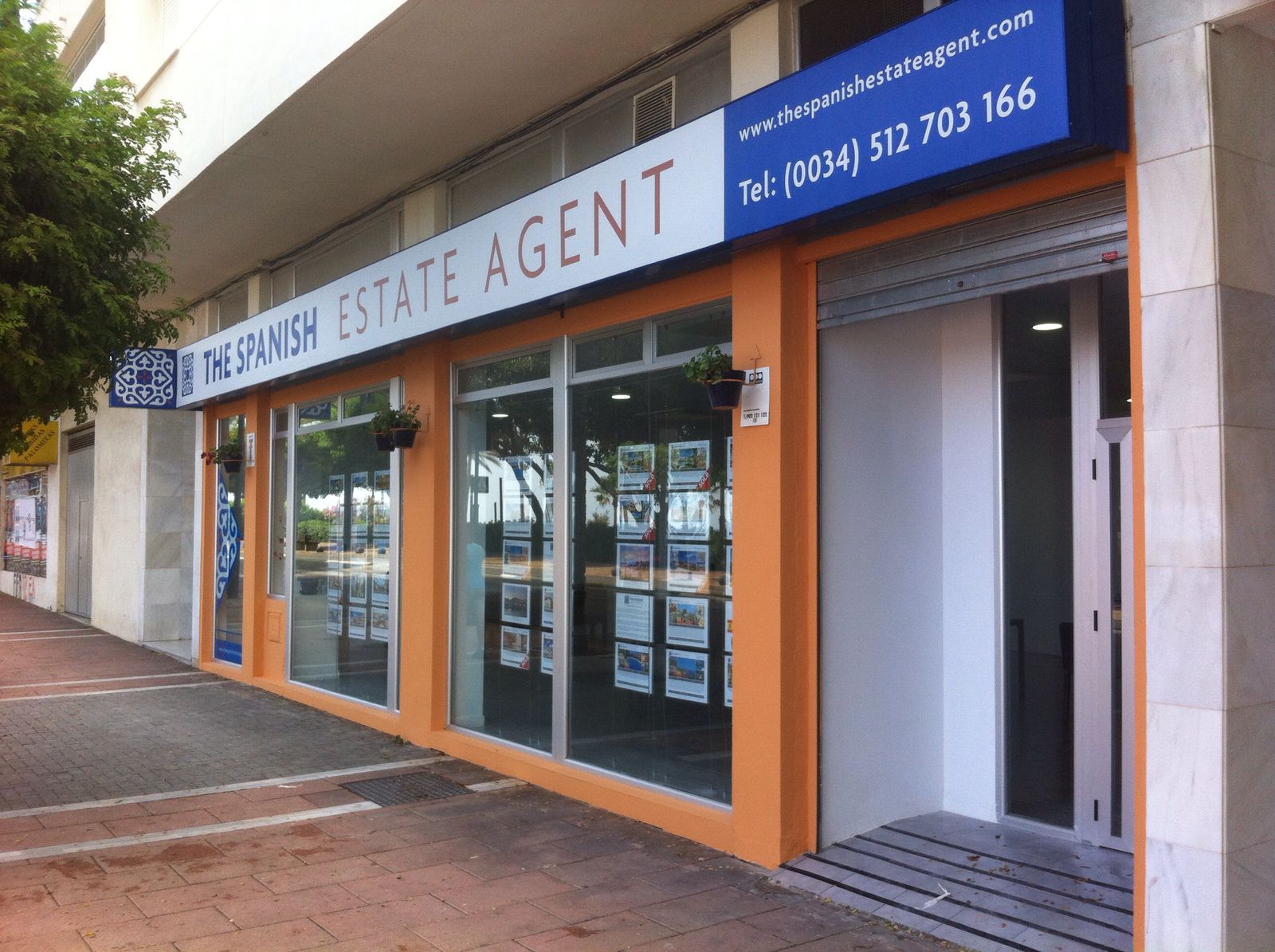 I have just bought an apartment in Estepona using The Spanish Estate Agent and found their care and attention to detail wonderful. They believe in giving a personalised service and the highest standards of customer service. They make you feel very welcome from the sales manager Chloe Williams (who said 'feel free to drop in any time after purchase') to the negotiator John Ashfield (who drove me round some 9 properties in 1 day and is keen to help with anything) to the office manager Gem Mørch (who ensures the smooth running of everything and is very efficient. Gem and I have subsequently become good friends). All in all their service is exemplary, I have no hesitation in them selling the apartment if the need arises.
Another TSEA Sale!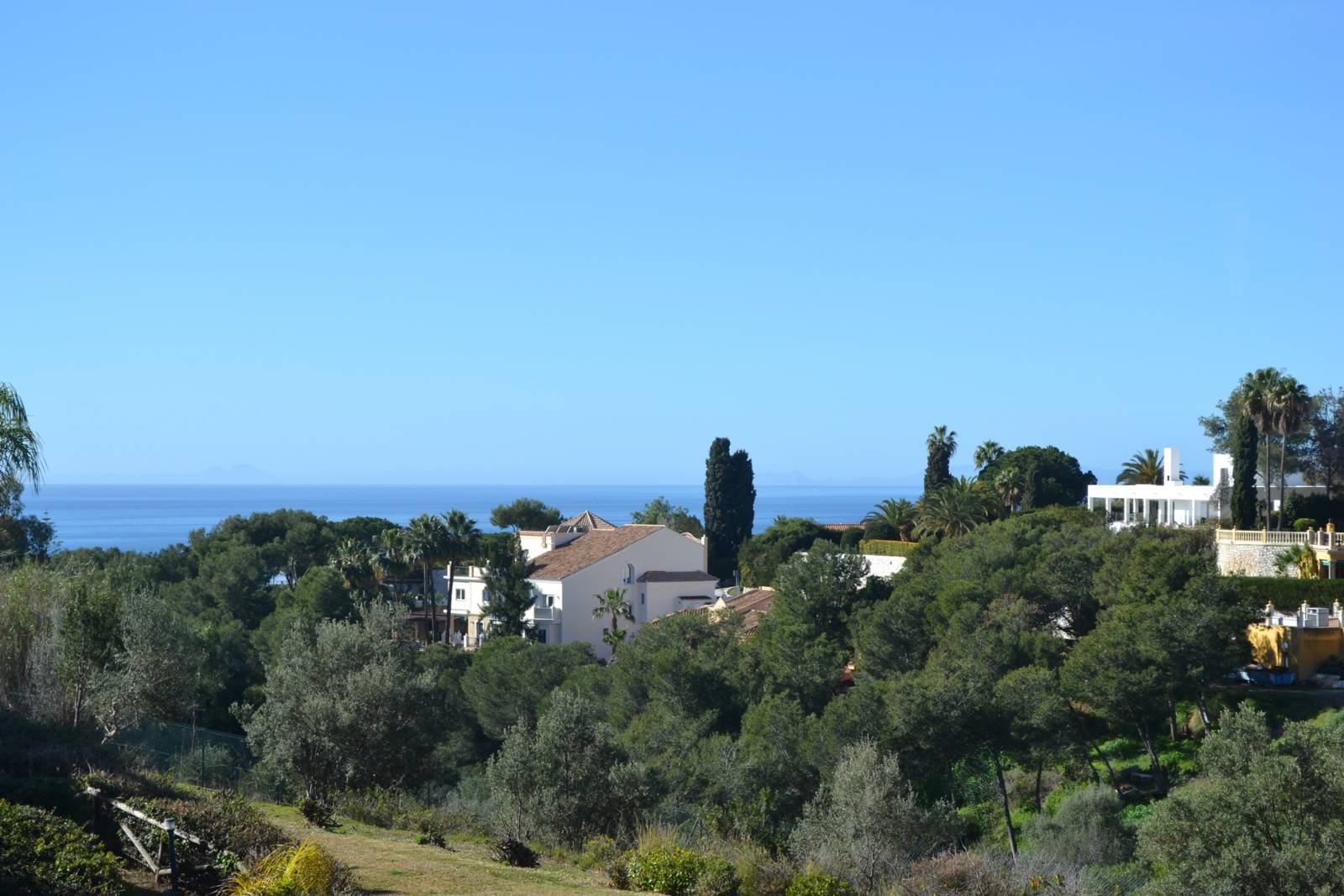 How about this view from our client's balcony in their new apartment, near Marbella and the beach. We have more of the same - tempted?
Spanish consumer prices among lowest!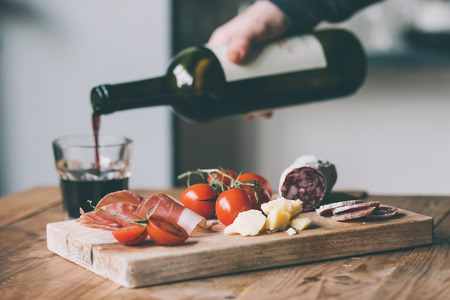 If you needed any further persuasion to head to Spain,there's great news about the cost of living.
According to the Spain Buying Guide, Eurostat, the EU statistics agency, has reported that Spain's residents and visitors enjoy some of the lowest prices in Europe, especially for clothing, alcohol and cigarettes. The agency looked at household spending in all of the EU 28 countries in 2016 and found that Spanish prices were at 91.5% of the EU average. The UK was 121% of the EU average, and France and Italy joined most other northern European countries with above average prices. Most eastern European nations were considerably cheaper than Spain, while Cyprus, Greece and Portugal were all between 85 and 88% of the EU average.
Spain is the cheapest for unbranded clothes and shoes despite the country being in the forefront of high-end fashion and exclusive shoe design. Cigarettes carry a huge amount of tax as do alcoholic drinks, which contribute to their price, but they still cost less in Spain than many other countries. Interestingly, Spain is the fifth cheapest for all types of personal transport from cars to bicycles.
On the other hand, the agency describes Spanish telecommunications as "unnecessarily expensive", in fact Spain is the sixth most expensive country in Europe. Lack of competition and a traditionally high cost contribute to this. Furniture is also expensive in Spain as there are fewer mass-produced Spanish outlets such as Ikea. Most Spanish furniture is of high quality and pricey, sold in small exclusive privately owned shops, which is why it is more expensive here than at its neighbour Portugal. What better excuse for hiring a van and going over the border to kit out your new summer home?
Stretch your legs on the coastal path!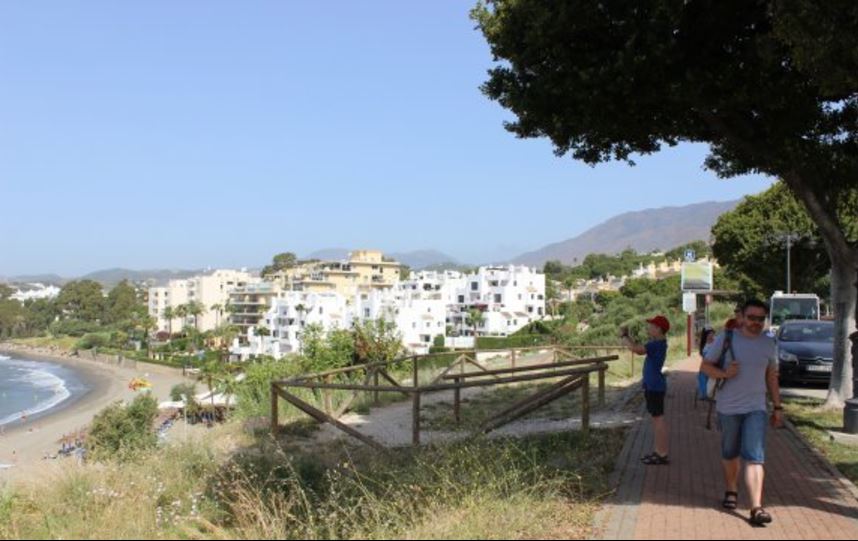 Estepona town hall has approved plans to develop land near El Cristo beach where there is currently a natural vantage point with a wooden fence. The project includes creating a wider open space in the form of a green zone including a public square, which would maintain the area's function as a vantage point.
Work, which is already under way, is expected to take a year to complete, and, along with a new stretch of the coastal pathway, is part of the obligations of the private firm that is developing the area. The local authority has said that its aim is to prevent construction above ground, ensuring that locals and visitors can continue to enjoy the views from this beauty spot.
Meanwhile the project includes new tourist facilities beneath the planned square, which, said the council, will "meet the demand for leisure and entertainment in the town all year round". More details of these facilities have not been released, although the council has said that "the new area will increase the town's tourist attractions and generate employment all year round".
Improvements also include a provisional resurfacing of part of the area near El Cristo beach to make parking cars easier.
From Sur in English
Testimonial for Tony Reddin
I just wanted to express our thanks for the absolutely brilliant service we received from The Spanish Estate Agency and in particular - Tony Reddin.
From meeting Tony first thing in the morning and spending a very full day, to early evening viewing a wide selection of properties, nothing was too much trouble for him and he certainly kept us entertained travelling between viewings with his wide knowledge of all things Estepona. We were on a tight timeframe and Tony had prepared well for our tour, only selecting the villas that best suited our specific requirements and budget. We had a lot of questions and his advice was invaluable; from internet speed to electricity charges he knew almost everything and what he could not answer he found out about. Arriving at the final property during early evening, we think Tony had kept the best until the end – the last villa was perfect and ticked every box for us.
The completion and handing over of the keys was at the notaries office on May 22nd, however, Tony's input did not end there, he went on to help with everything from where to buy a television to giving us a hands-on demonstration of how to clean the pool – all, after we had bought the property. That's true service.
We are now the proud owners of our first Spanish home and are delighted with it. Again, many thanks to Tony and the rest of the Spanish Estate Agent's team.

David and Mary Dixon
Sold! By The Spanish Estate Agent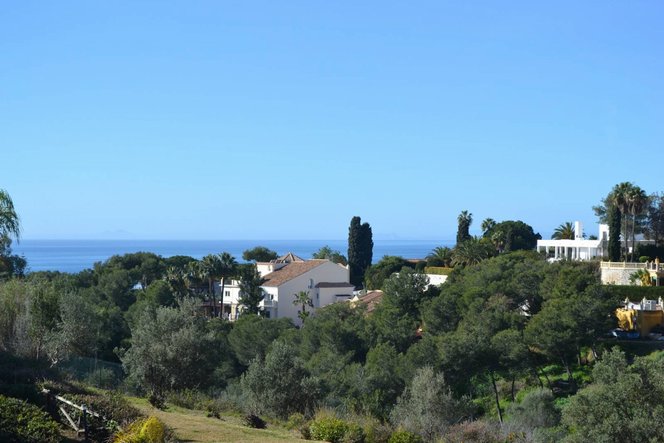 Fancy a room with a view? Recent clients are waking up in this new apartment, purchased via The Spanish Estate Agent.
Contact us for more amazing properties in the Marbella area.
Testimonial for Shirin Sharifi
Josy Williams //

Monday, 12 June 2017
We were recently contacted by a client who told us the following:
"You are the third agents I have contacted for information, and may I say how refreshing it is to be provided with all of the relevant information I needed in your email, especially concerning what you can do and want to do for us. We have not received anything like this from the other agencies we have contacted. It has taken over 48 hours for them to reply to our e-mail!"
We pride ourselves on our excellent customer service, and are very happy to be able to provide this for our clients.
Testimonial for John Jenkins
Thirza Visser //

Friday, 02 June 2017
Our client expressed the following to John Jenkins after their purchase of a property in Spain:
"Par la présente, je tiens à vous remercier pour toute l aide que vous nous avez apporté dans la recherche de notre appartement sur la Costa del Sol. Je remercie tout particulièrement Monsieur John Jenkins pour ses recherches, ses propositions ciblées quant à nos désidératas, sa ponctualité lors de nos rendez-vous, son professionnalisme, ses conseils et sa gentillesse toute naturelle. Grâce à lui, à vous, nous avons facilement pu réaliser notre projet.
Je ne manquerai pas de renseigner votre agence pour toutes ses qualités. Je suis certaine que vous donnerez encore beaucoup de satisfaction à de nombreux clients."

Translated: "I would like to thank you for all the help which you gave me in my search for our apartment on the Costa del Sol. Particularly thanks to John Jenkins for his work, his suggestions targeted to our wishes, his punctuality, his professionalism and his kindness. Thanks to him we have easily found our property. I would not hesitate to recommend your agency and I am certain that you will continue to look after all your clients."
Contratulations to John for this successful sale!
The Tuna Route
Thirza Visser //

Monday, 22 May 2017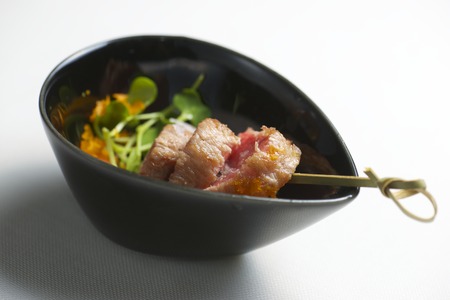 This month it is all about the Atún Rojo de Almadraba (Red Tuna of Almadraba) in Andalusia. During this month different villages, Barbarate, Zahara de los Atunes, Conil and Tarifa, host a Tuna Route. All participating restaurant present a special tuna dish or tapa.
Tuna fishing is a 3000-year-old tradition in this region and is special because of the technique used by the fishermen. In the month of May the tuna fish go from the Atlantic to the Mediterranean Sea via the Street of Gibraltar to lay eggs. To catch the best tuna, the fishermen put their 'almadraba', a system of nets, in the water in the Street of Gibraltar. This system of nets is made in such a way that it only catches the most mature fish. Instead of bringing in the nets to collect the fish, a few divers enter the water. When you would bring in the nets, the tuna will feel fear and give off a substance that spoils the flesh. Therefore, to guarantee the best quality of tuna, the tuna are being quickly killed by the divers. This tradition of working is seen as a sustainable way of fishing. You can read all about it in this article.

Last weekend was the Tuna Route in Zahara de los Atunes. For six days the narrow streets were full of people, there were dancers on the corner of the street and the restaurants served their best tuna tapa on the terrace, from traditional toast with tuna and bruschetta to tuna cheesecake or even
Read more ...
The beauty of Malaga!
Thirza Visser //

Wednesday, 17 May 2017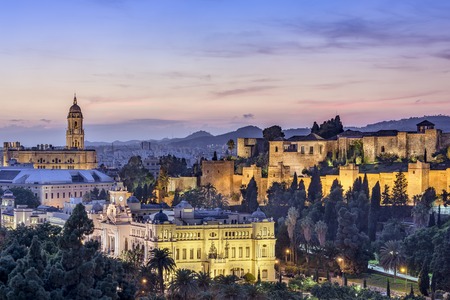 Malaga was nominated the the best city to live in Spain in 2014 and in 2016 it was the only Spanish city in the list of the ten European cities with better quality of life. So this is the right city for your next city trip or your move! The city of Malaga is easy to discover by foot. When you walk through the small streets and discover the beautiful plazas, you will see the rich history of the city which resulted in a mixture of Moorish, Roman and Spanish architecture. One of the buildings you will see when you wander around is the Cathedral, which you should definitely enter. The Cathedral is a perfect example of the city's history, with its baroque, gothic and neoclassic influences.
In the centre of the city you can find the Roman theatre. This is one of the oldest theatres that dates back to the Roman times. Through the museum, where they explain the history of the theatre, you can enter the remains of what once was a centre for entertainment of the Romans. Just behind the Roman theatre you can see another place of interest, the Alcazaba, which was built by the Moors. The Alcazaba with its high walls turned Malaga into a fortress. When you enter the remains of the fortress, you will see the beautiful gardens with orange trees and you will have amazing views over the Roman theatre, La Malagueta and the port area.
Next to the Alcazaba, on the same mountain, the Gibralfaro castle is located. Although there is a corridor that connects both buildings, you have to enter the castle via an outside route. It will take you about 20 minutes to climb the mountain and reach the castle. It is definitely worth your energy to go up there, because it gives you amazing views over the city! You can wander around in the old castle and the courtyards and take a walk on the wall of the castle. From up here you will have stunning views over the city from all sides. Near the entrance you can find a centre of interpretation,
Read more ...
Things you need to know before moving to Spain
Thirza Visser //

Monday, 08 May 2017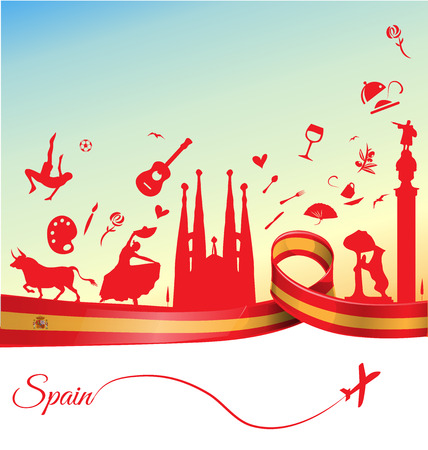 Are you thinking about moving to Spain? This will mean a lot of changes. Here are some things that are useful to know when you are moving to Spain.
First of all, Spain is the most tourist-friendly country in the world and therefore an excellent choice to build your new life. Spain has beautiful landscapes, beaches and a rich cultural history. Just think of the Alhambra Palace in Granada which dates back to the year 889 or the Mezquita Cathedral in Córdoa, which is a wonderful example of Islamic art. Both places are definitely worth a visit. Also, Spain has a rich cuisine. Enjoy a tasty paella at the beachside or go out for tapas and wine in a local bar in the center of town. For more information about cultural sights, typical Spanish food and festivals you can take a look at the Spanish Fiestas website.
Good to know is that the day is divided differently in Spain than some other countries in Europe. The morning goes up to 2 pm and the afternoon until after sunset. Also, it is normal to dine after nine o'clock in the evening. In general, the Spanish have breakfast between 7.30 and 9.30 am. After that they have a mid-morning snack at 11 am, followed by a lunch between 2 and 4 pm. The afternoon snack is between 5.30 and 6 pm and dinner is served between 9 and 11 pm.
Regarding time schedules, you must have heart about the oh-so-famous siesta. This is definitely a part of Spanish life, although it is becoming less common in the big cities. The siesta implies that some shops close their doors between 2 and 5 pm. However, they will remain open until late, especially in summer.
When moving to Spain, knowledge about the Spanish language is important. Even if you only speak a few words of Spanish, it will be appreciated. Here you can find some tips that can help you learn a new language.
Read more ...