Learn about life in southern Spain
The Andalusian White Villages
Created: Monday, 06 February 2023
Written by Julie Savill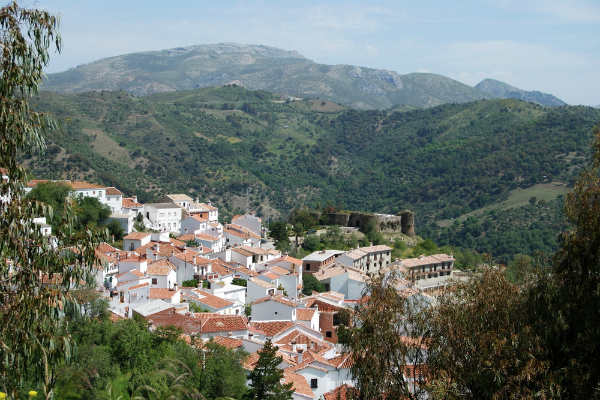 Those who are familiar with the province of Andalucia will most certainly have heard of its iconic white villages. These are villages that sit high in the mountains and stick out from their natural environment with their white-washed square-shaped houses. They are characterised by a sleepy atmosphere, breathtaking views and interesting cultural influences, incorporating Iberian, Moorish and Roman elements.
One of the most famous is Ronda, which you can find more about in an upcoming blog. However, there are many others that are closer to the coast such as Casares - apparently well-liked by Cesar which is where it is reputed to have gotten its name from. Outside of the province of Malaga, you will find white villages such as Arcos de la Frontera in Cadiz which is more of a town and therefore has more to offer in terms of restaurants and bars. If you're after mysticism this could also be the place for you, but you'll have to discover its dark side for yourself…
To enjoy the beauty of a natural park at the same time as you wander around a typical white village, you may choose Grazalema as your destination. It sits in an eponymous natural park which offers many opportunities for hiking and sightseeing. Its calm and warm patios are perfect places to relax after a day of taking in the many views to be beheld in this unique place.
One very special one indeed is Setenil de las Bodegas, a short distance from Ronda, where you will be amazed by the massive stone overhangings that shade its whitewashed streets. This village was initially a collection of cave dwellings around which were constructed the traditional while buildings which now seem to be submerged in the natural rock face.
With so many of these white villages to choose from, it can be difficult to decide which ones to prioritize, so it is worth researching the main attractions of the ones nearest where you are so you can decide which would be most interesting for you to visit. So while this may be a difficult decision to make, you must carve out some time to see these architectural wonders, characteristic of the region.