Learn about life in southern Spain
The first ship that sailed around the world is back!
Created: Friday, 10 February 2017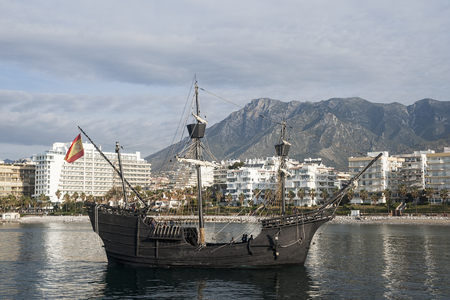 The Victoria "was a Spanish carrack and the first ship to successfully circumnavigate the world". The original trip was made in 1519, starting in Seville, and returned three years later to Sanlucar de Barrameda (in the Cadiz region of Andalusia), after traveling 68,000 kilometres, or around 42,000 miles. After various other voyages, it was eventually lost at sea around 1570.
The replica that departed in direction of Malaga on Wednesday was finished in Chile in 2011 after a long construction process. It will be opening its doors to the public in Malaga from the 10th to the 19th of February before embarking on the grand tour that it will make around various countries in Northern Europe.
Visitors to the replica of this 16th century vessel will be transported to the golden age of navigation, which holds maritime, touristic and cultural heritage with it wherever it goes. The realistic details within will ignite any young adventurers thirst for knowledge, and you will find out how crew members made a life for themselves on this vessel during their long voyages.
The current 12 crew members and their captain, Ignacio Villegas, will be traveling more than 130 nautical miles to get to Malaga, so if you're in the area pay them a visit and ask them what it's like to live on the replica of one of the most famous ships in history!