News and views from the Costa del Sol!
Every week we will write about living on the Costa del Sol. You'll find new stories, local and national events, comments, recipes and advice.
Topics will range from schooling your kids in Spain to tips on how to travel to the Costa del Sol, from insights on properties for sale to helpful advice on legal issues. But we also want to share events and culture, to show how wonderful life can be in the area around Estepona, Marbella and Malaga.
Scroll down or click through the list (right) to see previous posts full of interesting information and links about this great place.
Love lentils?
Julie Savill //

Friday, 01 December 2017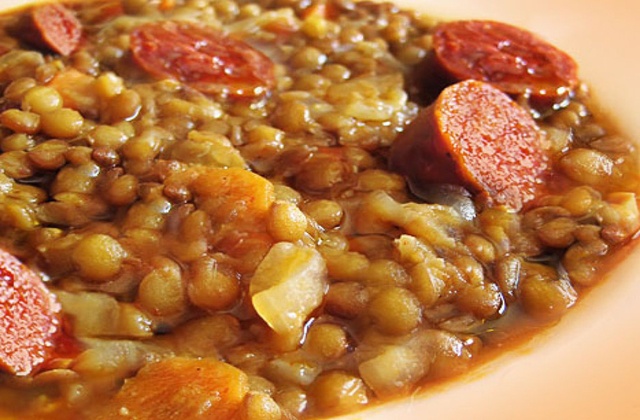 Then the Malaga area has something special in store for you. Although temperatures are not what Brits know as cold, the thermometer has dipped and thought turn from salads to something a bit more substantial.
Lentils are a firm local favourite and we love this recipe from Chic Andaluzza. Check out the site for lots more delicious ideas.For four people as a main dish or six as a starter you´ll need
About 500g of lentils – we have the flat green ones here
Water to cover
3 tablespoons of olive oil
1 medium onion, quartered
Half each of a red and green pepper, chopped into bite sized chunks
Two tomatoes cut into bite sized chunks
1 bay leaf
A couple of carrots peeled and finely diced
A stick of celery plus the leaves (if it has leaves). Finely dice the celery but not the leaves.
4 or 5 whole fat cloves of garlic
2 medium potatoes peeled and cut into small cubes (keep these in a bowl of water separately)
Sprig of fresh thyme or rosemary if you have it
¼ teaspoon each of pimentón and paprika
Salt to taste (at end of cooking)
Optional – a couple of chorizo and/or morcilla or your favourite sausages
Rinse the lentils then add all the vegetables and spices apart from the salt to a large cooking pot. Cover well with water, add the oil and bring to the boil. Reduce the heat slightly but don´t let them come off the boil while cooking as this will make the lentils hard. They will probably take about 45 minutes or so.
When the lentils are soft, add the potato and meats (if using) and continue cooking until the potatoes are cooked. Remove the bay leaf and celery leaves and add salt (and pepper too if you like) to taste and you´re ready to serve. Slice the sausages into smaller pieces before serving. A drizzle of extra virgin olive oil and a squeeze of lemon over the top really lifts the flavour!
No rental property left on Costa del Sol - become a landlord!
Chloe Williams //

Friday, 17 November 2017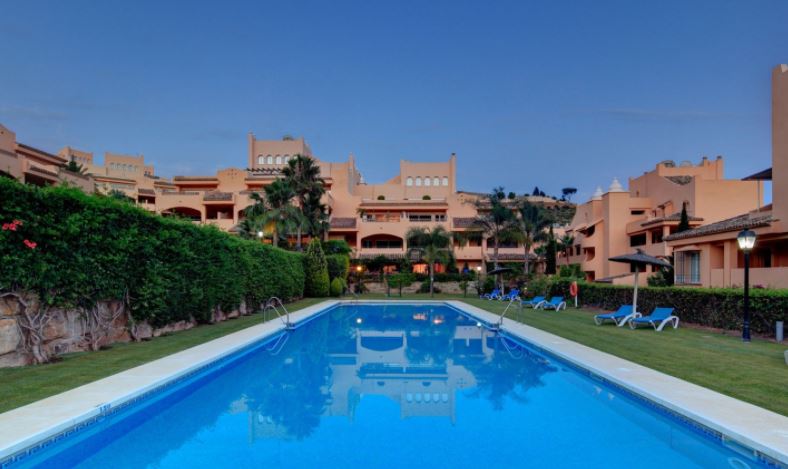 Stock is at an all time low which means that rental properties that do become available are snapped up in an instant. In 2017, the Costa del Sol had its highest number of tourist visitors - ever!
That makes a great opportunity for anyone looking to buy a second home to rent out for part of the year or to buy a property specifically to create an income!
How does it work? There are three models to choose from:
- Buy a property and manage the rentals yourself, do your own marketing on specialist sites, take the bookings, arrange the changeovers.
- Buy a property and put it in the hands of a specialist rental agency who would typically charge you up to 20% of the income but they take everything from marketing to housekeeping off your hands.
- Buy a property in a tourist resort where the resort takes on the rental and offers a guaranteed return - usually for a limited period, for example 5% per annum over 3 years.
Our sales agents know the Costa del Sol inside out and are experienced in identifying the apartments or villas which will be in the most demand for rental. We can also put you in touch with specialist property management companies who will help with the rental process. Contact us now and find out how we can help you buy and make a return on your investment.
Read more ...
Where in the Costa del Sol suits you?
Deyanira Eneko //

Tuesday, 31 October 2017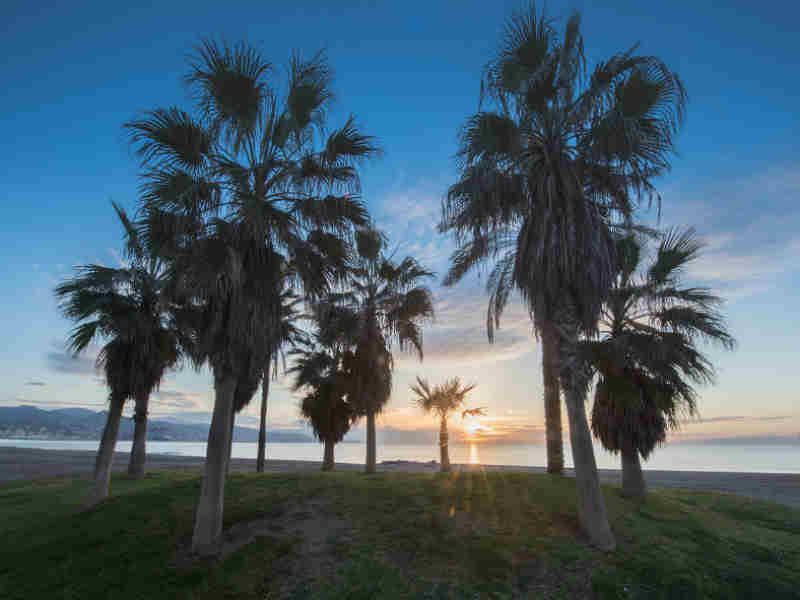 What can it be that makes the Costa del Sol so loved by so many visitors and home buyers?
Is it the year-round good weather? Well, yes, and much more besides.
Many people come here for the fantastic Spanish lifestyle which welcomes people from all over the world. Recent surveys of expats, have put Spain as one of the top 10 European destinations. However it's useful to understand the various parts of the Costa del Sol so you can start your new life here in the best area possible.
Read more ...
Townhouse near 'pueblo blanco' Casares
Julie Savill //

Thursday, 12 October 2017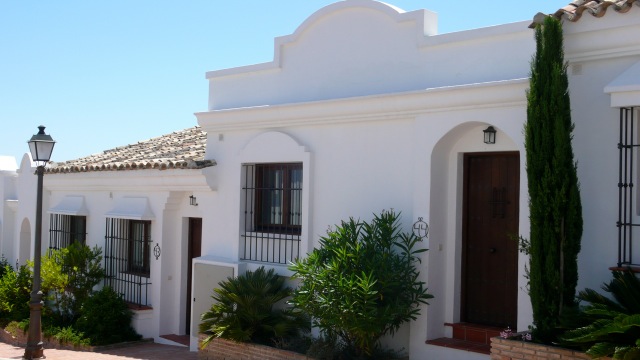 This beautiful townhouse property was recently sold by The Spanish Estate Agent.
It is located just outside the pueblo blanco of Casares, sitting in the hills above the Costa del Sol, but just a stone's throw from the beaches.
Come on in! The water's lovely...
Chloe Williams //

Thursday, 12 October 2017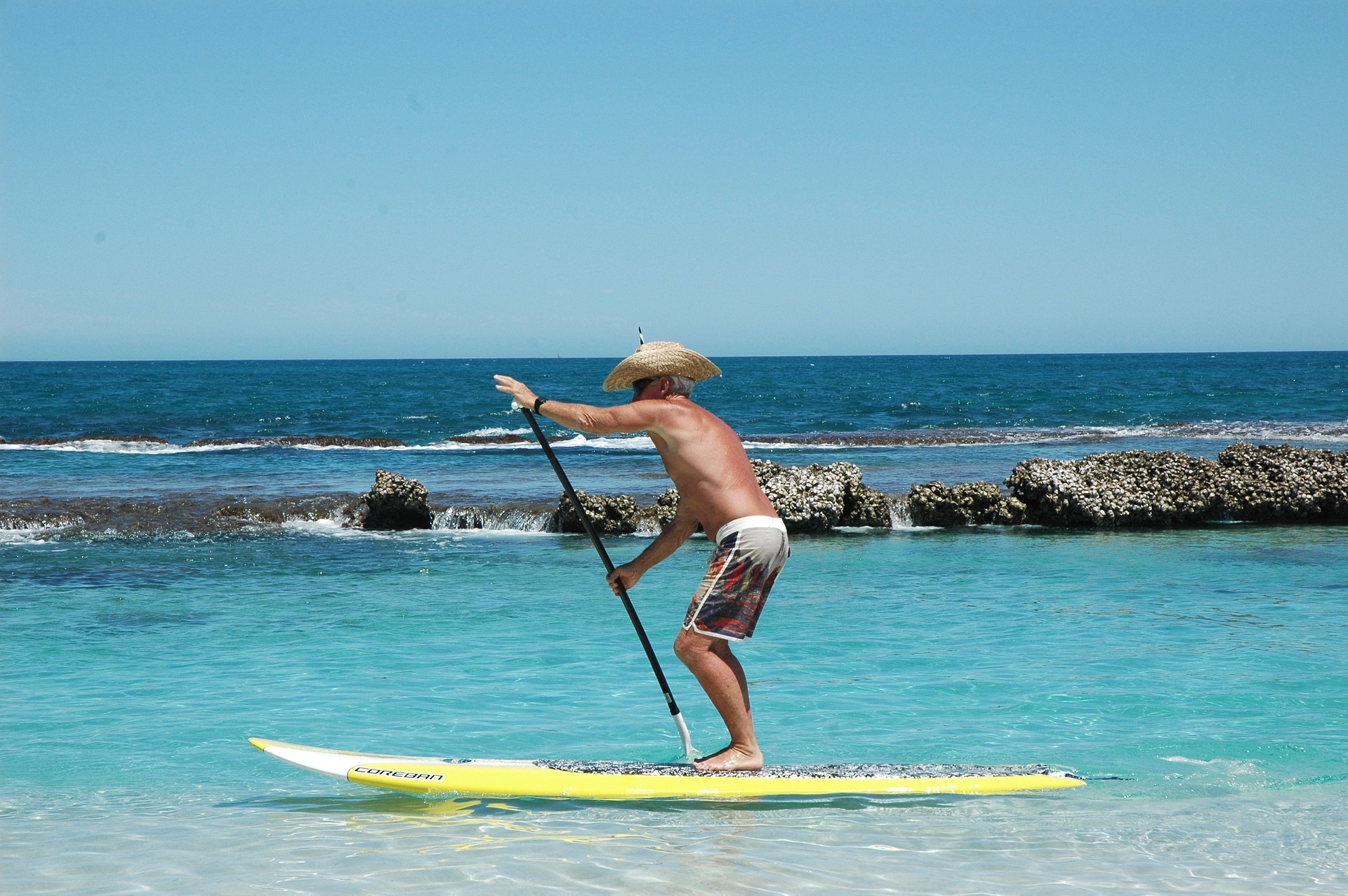 Are you the outdoor type? Is the sea a magnet for you?
Come and see us on the Costa del Sol – we've got treats in store! With our long stretches of beautiful sandy beaches on the Mediterranean Sea, it's not surprising that watersports are one of the main activities here in Malaga. From snorkelling and scuba diving to paddle surfing, this area is the perfect location for those who have a real motivation to get stuck in and learn some new skills. Plus you can get help and tips from the endless number of clubs in all major Costa resorts.

One of the main things you'll notice on nearly every beach is the paddle surfers! This sport is the latest craze and taking over the Costa del Sol from Malaga to Tarifa with new clubs and schools popping up everywhere. Easily picked up by even non-sporty types, this is perfect for those looking for something unusual to do on holiday. It's also ideal to do as a family or a small group appealing to all ages and abilities. Get yourself to a club and pick up some tips from a pro.
Read more ...
Wilcard Winner!
Chloe Williams //

Monday, 02 October 2017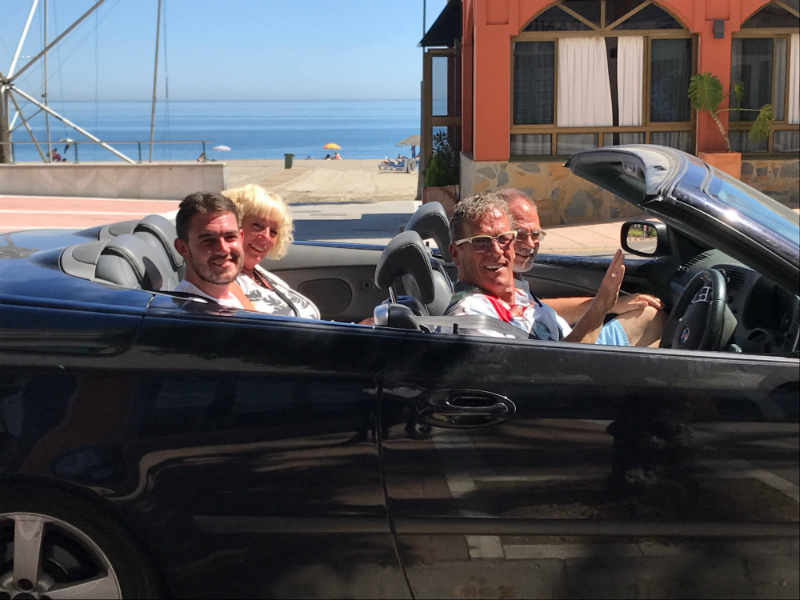 After a day viewing property in and around sunny Estepona, Tony Reddin called in at the TSEA office at 4pm to collect the keys to view a late addition to the schedule - a 'wildcard' selection by him on behalf of his clients.
Clients of TSEA are very clued up about what they want. What the sales team add to this is up to the minute honest advice and support from initial enquiry to collecting the keys and beyond. This knowledge and expertise that can only come from local hard won experience is what sets the TSEA customer experience apart.
We live here. We love the area. We care about the fact that you will to.
And we'll be neighbours.
Oh, I do!!
Julie Savill //

Monday, 04 September 2017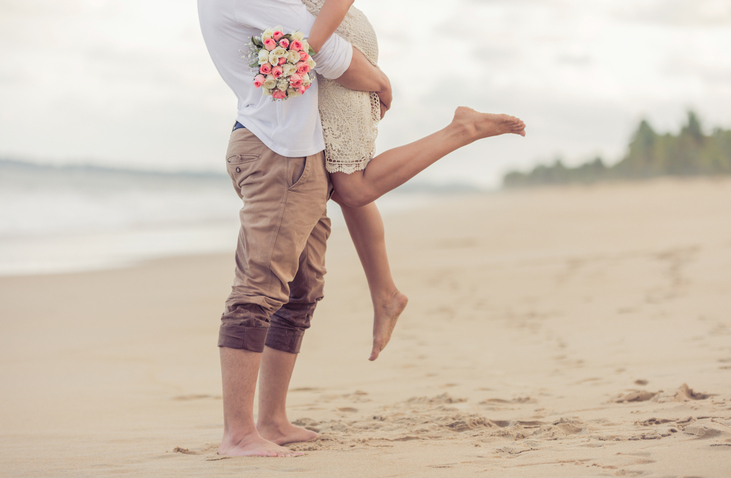 Are you considering getting married in Spain, or more specifically on the Costa del Sol? Then keep reading...
The wedding tourism industry is constantly growing and there are many factors to take into consideration when planning your wedding abroad no matter which country you have set your sights on.
For example, in Spain, for a foreigner it is only possible to legally marry if you're either catholic and planning a traditional catholic wedding in a church, or if you're legally registered as a resident in the country. The way around it is to get legally married in your home country before coming out to Spain. If you wish you can treat this as if being granted the licence to marry aboard and then exchange rings and blessings at the ceremony in Spain.
As your special day deserves to be set somewhere wonderful many couples choose to leave the planning to a professional who knows exactly what they're doing and who is well-connected locally to all the essential shops and services.
There are many different wedding planning companies on the Costa del Sol who are willing to help organize your special day and hold your hand every step of the way. They will guide you through everything that needs to be planned from explaining legal issues to remembering every last detail. Most of them will also have their own suggestions for you re venues, however, booking at least a year in advance is vital as the best and most popular locations get snapped up way ahead of time.
Read more ...
A mortgage in Spain?
Tim Williams //

Wednesday, 19 July 2017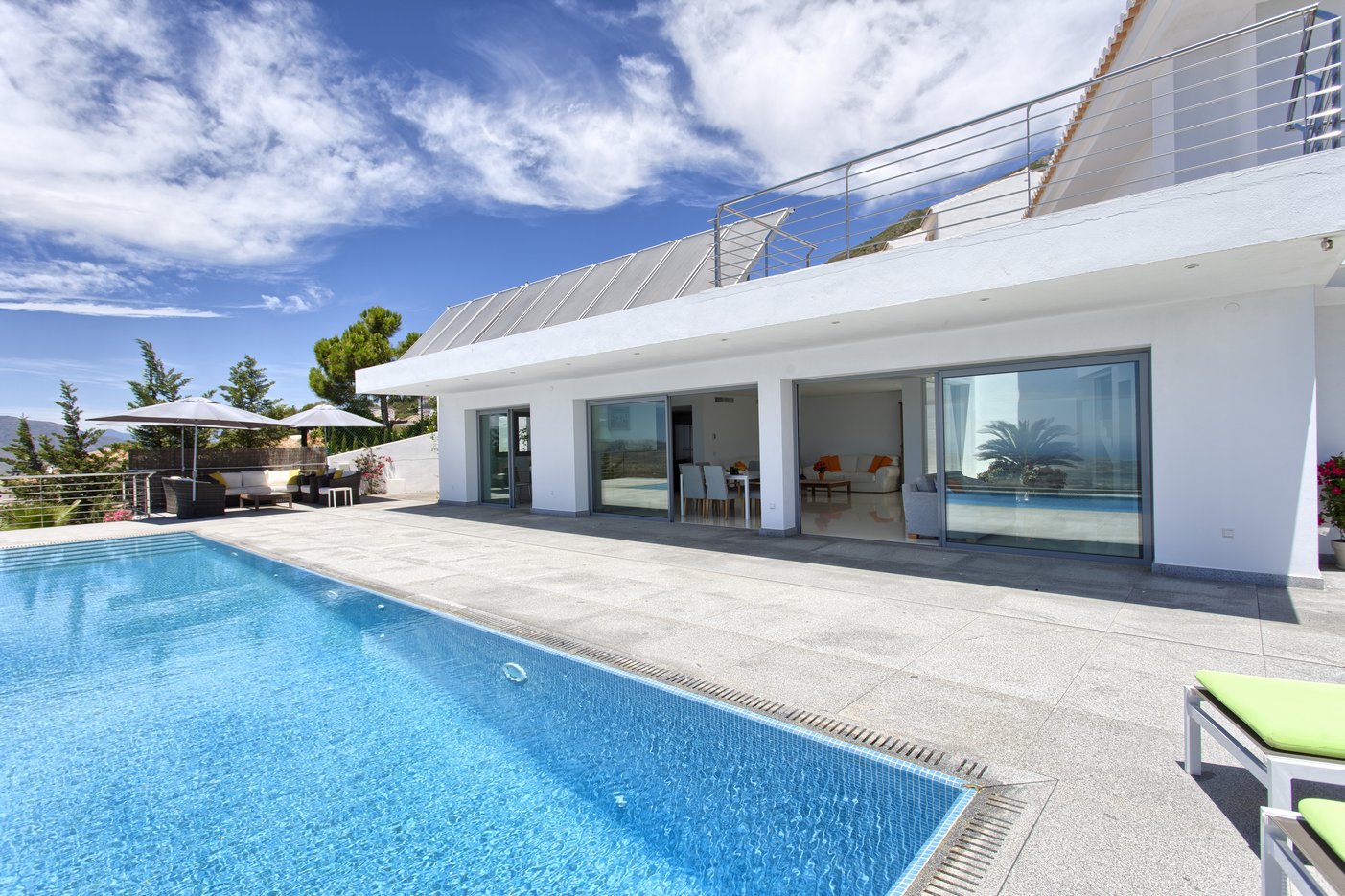 If you are buying a property in Spain, whether it be a holiday home or a new, permanent residence, you will face many of the same decisions that you face with any other property purchase.
One of the most important of those concerns is financing the purchase.
These are several ways that you can finance a Spanish property purchase. If you are considering a mortgage it is worth noting some important factors:
By law Spanish lenders may not lend to non-Spanish residents more than 70% of the value of the purchase (or valuation, if lower), and may restrict themselves to less.
The way Spanish lenders assess a borrower's ability to repay the loan is different from the process in the UK. In Spain, the lender takes your income and applies a 35% factor to it. Your total monthly debt repayment commitments (mortgage and other loans) must not exceed this figure. Spanish lenders place more emphasis on total debt than on total income.
If part or all of your income is derived from property rental, lenders may reduce further the amount they will lend. However, this works both ways - if you have strong, secure income from employment, lending criteria might be relaxed.
Lenders are naturally risk-averse creatures. Factors that they take into account include low income, insecure or short contract employment, a loan of long duration, a high level of loan to value, and high levels of debt.
If you run your own business and have a variable income, then the lender will take into account the duration of the business and your income over several years.
Lenders may lend to overseas companies, but often with additional security.
It is often helpful to start the mortgage process before you come to Spain. Unlike in some other European countries, there is no such thing as a "Decision in Principle".
Lenders make a decision once they have the necessary personal and financial details and property details relating to the actual property the buyer wants to buy.
Starting the process early, however, speeds up the process once you find your dream home in Spain!
What types of mortgages are available?
Read more ...
Testimonial for John Ashfield
Julie Savill //

Friday, 30 June 2017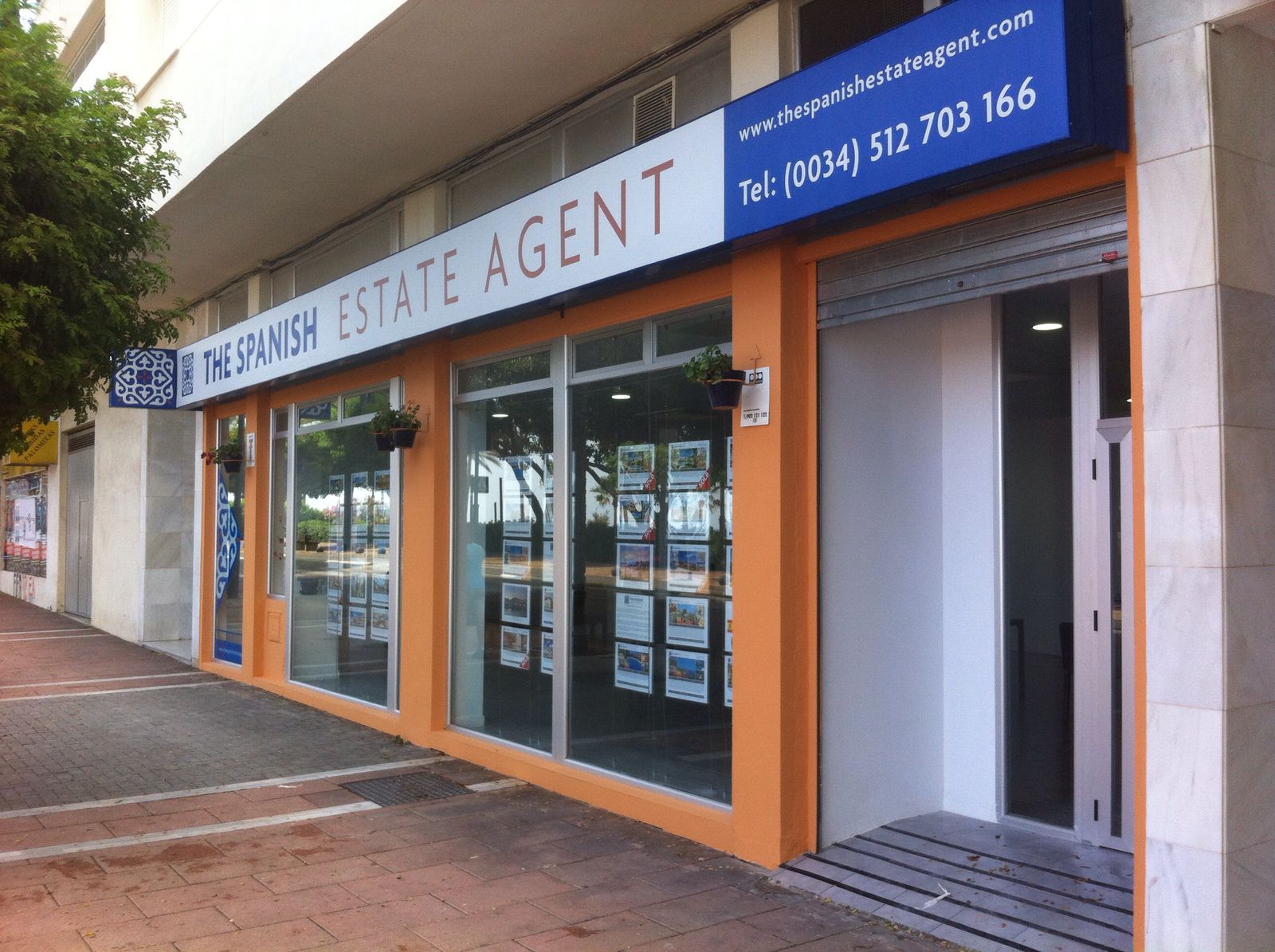 I have just bought an apartment in Estepona using The Spanish Estate Agent and found their care and attention to detail wonderful. They believe in giving a personalised service and the highest standards of customer service. They make you feel very welcome from the sales manager Chloe Williams (who said 'feel free to drop in any time after purchase') to the negotiator John Ashfield (who drove me round some 9 properties in 1 day and is keen to help with anything) to the office manager Gem Mørch (who ensures the smooth running of everything and is very efficient. Gem and I have subsequently become good friends). All in all their service is exemplary, I have no hesitation in them selling the apartment if the need arises.
Another TSEA Sale!
Julie Savill //

Wednesday, 28 June 2017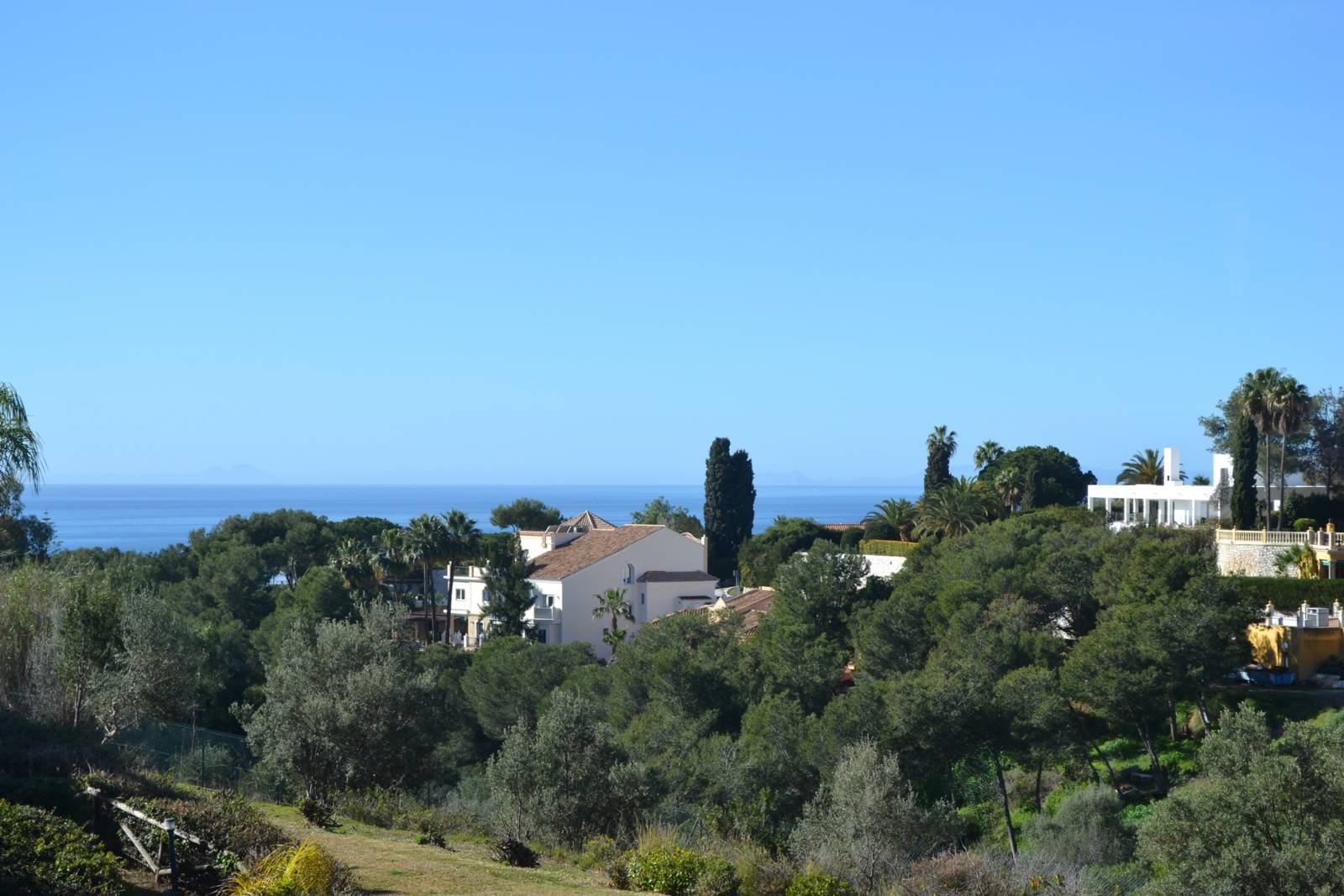 How about this view from our client's balcony in their new apartment, near Marbella and the beach. We have more of the same - tempted?
Spanish consumer prices among lowest!
Julie Savill //

Tuesday, 27 June 2017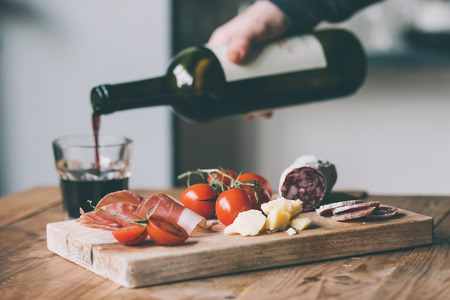 If you needed any further persuasion to head to Spain,there's great news about the cost of living.
According to the Spain Buying Guide, Eurostat, the EU statistics agency, has reported that Spain's residents and visitors enjoy some of the lowest prices in Europe, especially for clothing, alcohol and cigarettes. The agency looked at household spending in all of the EU 28 countries in 2016 and found that Spanish prices were at 91.5% of the EU average. The UK was 121% of the EU average, and France and Italy joined most other northern European countries with above average prices. Most eastern European nations were considerably cheaper than Spain, while Cyprus, Greece and Portugal were all between 85 and 88% of the EU average.
Spain is the cheapest for unbranded clothes and shoes despite the country being in the forefront of high-end fashion and exclusive shoe design. Cigarettes carry a huge amount of tax as do alcoholic drinks, which contribute to their price, but they still cost less in Spain than many other countries. Interestingly, Spain is the fifth cheapest for all types of personal transport from cars to bicycles.
On the other hand, the agency describes Spanish telecommunications as "unnecessarily expensive", in fact Spain is the sixth most expensive country in Europe. Lack of competition and a traditionally high cost contribute to this. Furniture is also expensive in Spain as there are fewer mass-produced Spanish outlets such as Ikea. Most Spanish furniture is of high quality and pricey, sold in small exclusive privately owned shops, which is why it is more expensive here than at its neighbour Portugal. What better excuse for hiring a van and going over the border to kit out your new summer home?
Stretch your legs on the coastal path!
Julie Savill //

Monday, 26 June 2017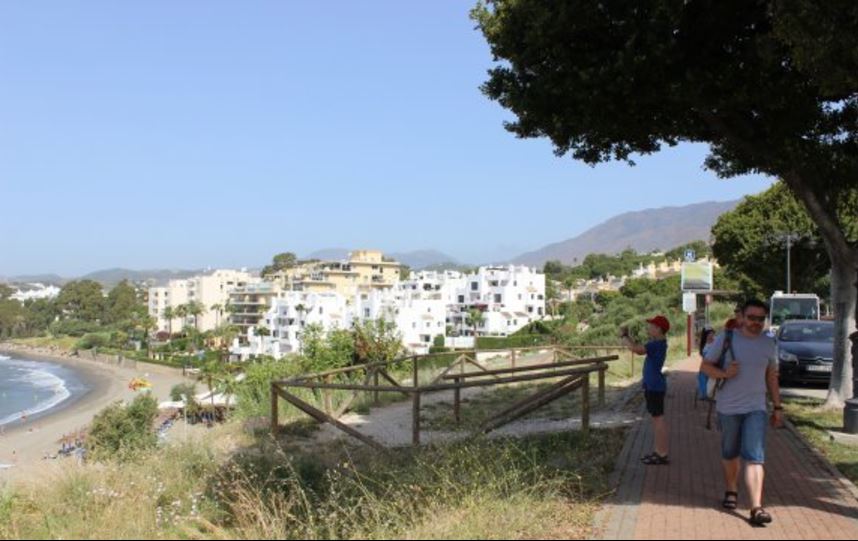 Estepona town hall has approved plans to develop land near El Cristo beach where there is currently a natural vantage point with a wooden fence. The project includes creating a wider open space in the form of a green zone including a public square, which would maintain the area's function as a vantage point.
Work, which is already under way, is expected to take a year to complete, and, along with a new stretch of the coastal pathway, is part of the obligations of the private firm that is developing the area. The local authority has said that its aim is to prevent construction above ground, ensuring that locals and visitors can continue to enjoy the views from this beauty spot.
Meanwhile the project includes new tourist facilities beneath the planned square, which, said the council, will "meet the demand for leisure and entertainment in the town all year round". More details of these facilities have not been released, although the council has said that "the new area will increase the town's tourist attractions and generate employment all year round".
Improvements also include a provisional resurfacing of part of the area near El Cristo beach to make parking cars easier.
From Sur in English
Testimonial for Tony Reddin
Julie Savill //

Tuesday, 20 June 2017
I just wanted to express our thanks for the absolutely brilliant service we received from The Spanish Estate Agency and in particular - Tony Reddin.
From meeting Tony first thing in the morning and spending a very full day, to early evening viewing a wide selection of properties, nothing was too much trouble for him and he certainly kept us entertained travelling between viewings with his wide knowledge of all things Estepona. We were on a tight timeframe and Tony had prepared well for our tour, only selecting the villas that best suited our specific requirements and budget. We had a lot of questions and his advice was invaluable; from internet speed to electricity charges he knew almost everything and what he could not answer he found out about. Arriving at the final property during early evening, we think Tony had kept the best until the end – the last villa was perfect and ticked every box for us.
The completion and handing over of the keys was at the notaries office on May 22nd, however, Tony's input did not end there, he went on to help with everything from where to buy a television to giving us a hands-on demonstration of how to clean the pool – all, after we had bought the property. That's true service.
We are now the proud owners of our first Spanish home and are delighted with it. Again, many thanks to Tony and the rest of the Spanish Estate Agent's team.

David and Mary Dixon
Sold! By The Spanish Estate Agent
Julie Savill //

Tuesday, 20 June 2017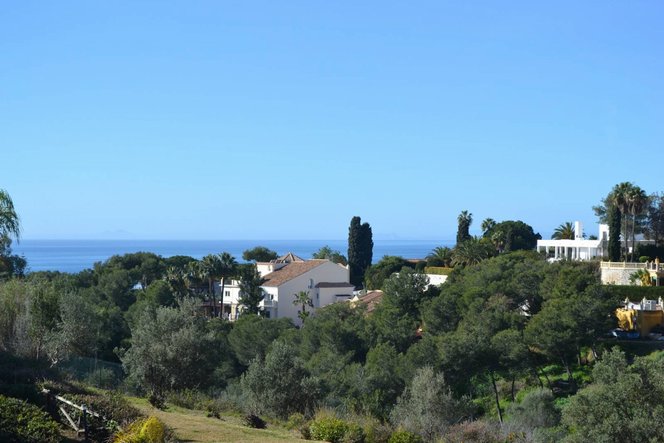 Fancy a room with a view? Recent clients are waking up in this new apartment, purchased via The Spanish Estate Agent.
Contact us for more amazing properties in the Marbella area.
Testimonial for Shirin Sharifi
Josy Williams //

Monday, 12 June 2017
We were recently contacted by a client who told us the following:
"You are the third agents I have contacted for information, and may I say how refreshing it is to be provided with all of the relevant information I needed in your email, especially concerning what you can do and want to do for us. We have not received anything like this from the other agencies we have contacted. It has taken over 48 hours for them to reply to our e-mail!"
We pride ourselves on our excellent customer service, and are very happy to be able to provide this for our clients.